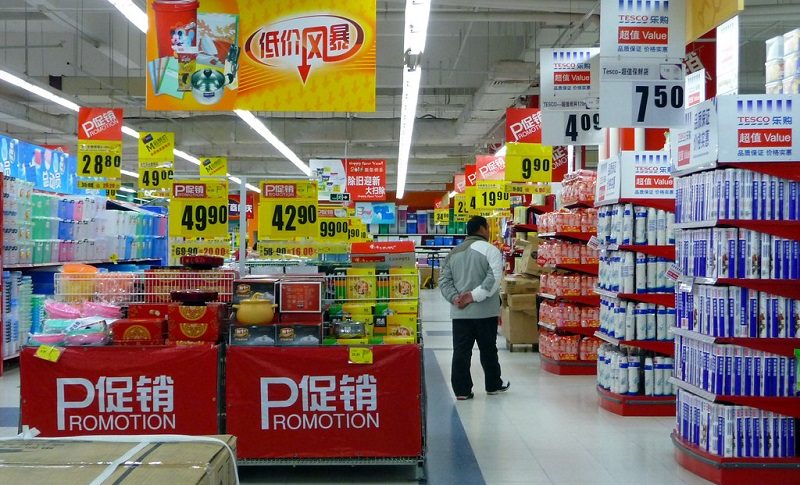 China Keeping Inflation Under Control, While the CPI is Surging Everywhere
Besides everything else, at the moment, the public has to face increasing inflation, which has been surging for about a year now, and reaching levels not seen in decades. One of the main reasons for this surge in inflation is due to the massive spending programs from central banks and governments across the globe. Tens of trillions have been spent, and this has been keeping financial markets on a bullish trend, although that has spilled over into consumer products, which have also been getting increasingly expensive.
In the US, CPI inflation increased to 7.5% in January, and now, with the surge in crude oil prices in the last few weeks, due to the conflict in Ukraine, inflation is expected to surge even further. Central banks have started to hike interest rates after tapering off the QE programmes.
But, China seems to be out of this world, as prices have been stagnating there. In fact, inflation decelerated in February, while climbing higher in the rest of the world. China's February CPI rose by just 0.5% on a monthly basis, although it posted a 0.6 increase, decelerating from January's increase of 0.9%.
China CPI Inflation Report for February
CPI YoY for February 0.9% vs 0.9% expected
CPI YoY in January was 0.9%
CPI MoM came in at 0.6%, against 0.5% expected
Producer Price Index Inflation
PPI YoY for February 8.8% vs 8.7% expected
January PPI YoY was  9.1%
January PPI MoM +0.5%