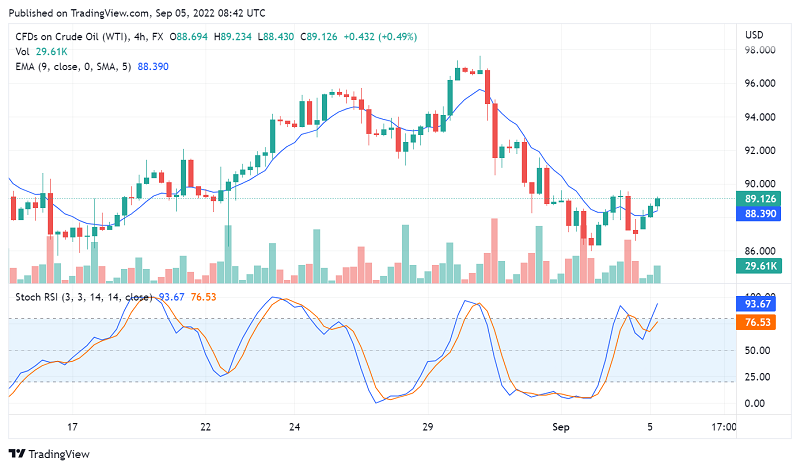 What to Expect From WTI Crude Oil This Week
Early on Monday, WTI crude oil is making its way higher as all attention shifts to the OPEC+ meeting scheduled later today, continuing their bullish moves from the previous session. At the time of writing, WTI crude oil is trading at around $89.12 per barrel.
The commodity has been trading in the green after being bearish for three straight months. The increasing likelihood of rate hikes by central banks, potential global economic recession, and worries about a decline in China's economic performance due to COVID-19 restrictions have hit oil prices hard in recent weeks.
Later today, however, OPEC and its allies are scheduled to meet and discuss the possibility of tightening oil production to offset the weakness in demand. Even as supplies remain tight at present, further cuts to production or even maintaining status quo could support crude oil prices in the near-term.
Gains in oil remain limited as markets await the outcome of US-Iran negotiations on a nuclear deal. If the deal works out, the West could remove sanctions on Iran and allow the nation to start exporting crude once again. This development could further hurt oil prices from the supply side in the future.
Meanwhile, the overall sentiment in oil markets could also be influenced by central banks and their rate hike plans. Aggressive rate hikes as expected by markets to cool down inflation could reign in oil demand, and drive further weakness in oil prices in the coming weeks.