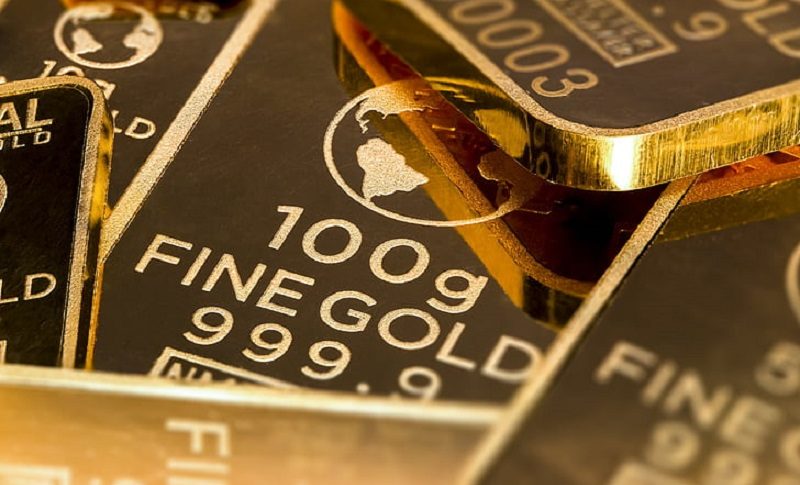 Bullish Momentum in Gold Continues, Ending the Week Close to $1,800
Gold turned quite bullish once again this week and on Thursday we saw a move above $1,800. But, we saw a dive on the back of the stronger-than-expected US non-farm payrolls and higher earnings for November as well as for October, which sent the USD higher. But as the USD gains have been eroded, the price of Gold has seen a rebound back up.
The USD surged right after the NFP report for November, with the market pricing in just a 9% chance of another 75 bps rate hike from the FED later this month and that sounds about right. The FED blackout starts on Saturday and the terminal top is at 4.91% in May.
Gold H1 Chart – The 50 SMA Turned Into Support
Gold bounces higher after the drop post NFP
We saw a jump in the USD and a $20 dive in Gold, as the price fell below $1,800. But, the 50 SMA (yellow) held as support and after a couple of doji candlesticks which are bullish reversing signals, the bounce came. The price moved above the 20 SMA (gray) as well, which turned into support and the price closed just below the big level of $1,800.
The headline NFP number was strong and the USD sellers were stung by a quick 150 pip surge in the USD across the board. The main headlines on jobs and wages were strong with the hourly average earnings MoM up 0.6% compared to the 0.3% expected, while October was revised higher to +0.5% from +0.4% previously. Average hourly earnings YoY also came higher at +5.1% vs +4.6% expected.
But the good momentum for the USD came slowly undone. People began to pick holes in the wages story with hours worked ticking lower to 34.4 from 34.5 in October. Then after a closer look at the household survey you can see another decline and a flat trend since March:
The result was a slow give-back of all the US dollar gains. Most other major currencies pushed back up to unchanged on the day against the USD. Gold also claimed back all the losses, so it ended the week close to $1,800.