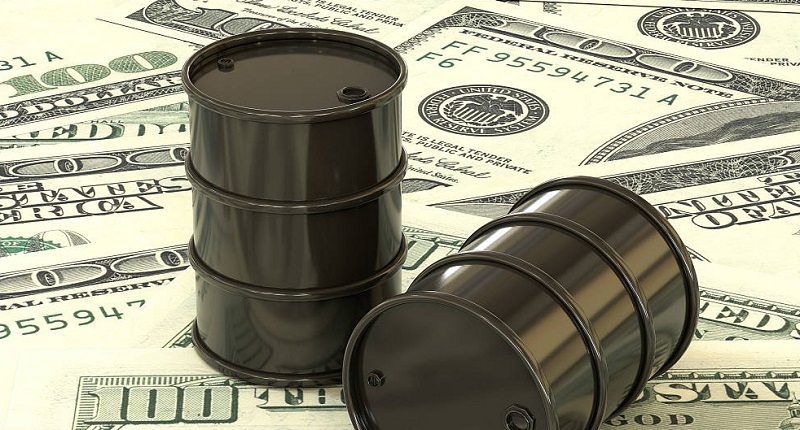 Is Oil Moving Away From the Petrodollar?
One of the strengths of the US Dollar since the world moved away from Gold has been the fact that it is the global currency for Oil settlement. But, since the beginning of the ordeal which started with the coronavirus about three years ago, the rumours have been that the petrodollar would be scrapped and other currencies, probably such as China's yuan might replace it.
Now, those rumours are resurfacing again as major countries such as Russia and China are increasing their voice and demanding for Oil to be traded in their own currencies. Russia as an exporting country has asked for Oil to be paid in Rubble for a couple of years now, with the Rubble being quite strong, although it could use the USD revenue as a forex reserve.
Now China wants to purchase Oil and Gas in yuan. China's president Xi Jinping was on a trip to Saudi Arabia last week asking that the Gulf states should make full use of the Shanghai Petroleum and National Gas Exchange as a platform to carry out yuan settlement of oil and gas trade. I don't know how effective he will be at pushing trade in that direction but given what's happened to Russia's US dollar holdings, there are certainly a few Gulf states that wouldn't mind an alternative.
WTI Oil H4 Chart – The 20 SMA Pushing the Price Lower
The $70 level is the next target now 
Crude Oil remains quite bearish and it looks like the US WTI crude is going to pierce through $70 soon. We saw an attempt at that major level at the end of last week, but it held at first and we saw a $1.50 bounce. The situation is mixed, although it leans more on the bearish side for Oil, as the European and US economies head for a recession, while in November we saw a decent bounce in the US ISM services, as Friday's report showed.
Consumer sentiment also jumped higher as Oil prices cooled off. Besides that, we have 4 central banks hiking interest rates this week and we don't know what they are planning for the future, so Oil can go in both directions this week, although the downside is favoured.