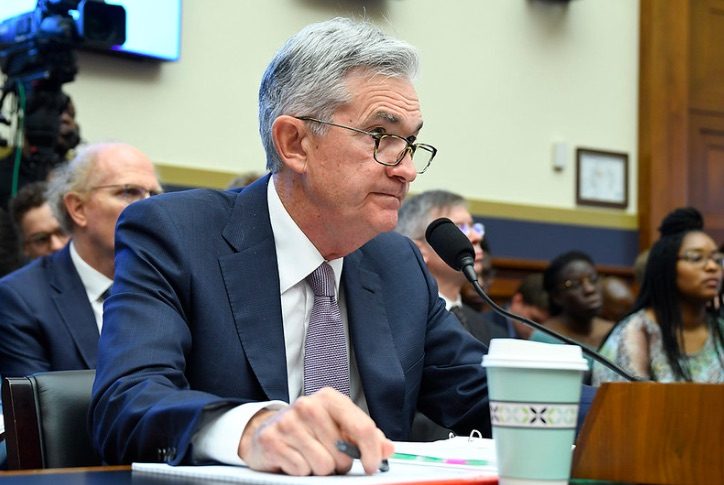 Forex Signals Brief for January 4: Where Will FOMC Minutes Send the USD Today?
Yesterday's Market Wrap
yesterday was the first trading day of the year and the early mood in markets was positive and European stock markets opened with a bullish gap higher. But the sentiment turned negative shortly afterward, with stock markets risk currencies reversing lower, while the USD benefited from that and surged higher and surged around 150 pips higher across the board.
The CAD fell back to fresh lows as Crude Oil turned bearish too and lost $4 as worries about the economic growth in China and overall global growth. Caixin Manufacturing PMI missed expectations and fell deeper into contraction in December as yesterday's report showed, so US WTI Oil fell below $77 yesterday. Gold on the other hand surged to $1,850, so it seems to be heading for $2,000 again.
This Week's Market Expectations
So, the volatility picked up yesterday after markets calmed down during the Christmas period. Although we shouldn't read too much into yesterday's price action since it was the first real trading session of the year. with flows being dominant and the economic calendar very light. We'll see what impact the ISM Manufacturing PMI and US JOLTS Job Openings will have, as well as the FOMC meeting minutes in the evening.
Yesterday most traders were caught up by the sudden volatile moves across all markets and we lost two signals during that USD surge. But, we had five closed trading signals in total and the other three closed in profit, with one of the winning forex signals being a long-term trade, so we had a positive day overall.
 DAX Jumps to the 100 SMA
Stock markets stopped the decline in October and turned bullish as central banks were giving signs of slowing down with rate hikes. But in December they consolidated in a range and DAX formed a support zone at around 18,320 points. We opened a buy DAX signal last week which closed in profit yesterday after the surge, despite the resistance provided by the 100 SMA.
DAX – 240 minute chart
Our Buy GOLD Signals Keep Closing in Profit    
Gold seems to be reclaiming the safe haven asset again as it continues to be one of the most bullish assets since it turned reversed higher in November. The pace of the uptrend slowed down, but moving averages held as support and we kept buying against the 100 SMA (green), booking profit as buyers pushed the price higher. So, we have been buying pullbacks in Gold which have been profitable.
XAU/USD – 240 minute chart 
Cryptocurrency Update
Cryptocurrencies have been showing weakness as buyers can't get a good rally going, as they fail every time they try to put up a fight. But, sellers haven't been able to make new lows in the last two months at least, which is a positive thing and cryptocurrencies have been consolidating in a tight range.
BITCOIN Failing at the 100 SMA
Bitcoin made another bearish move in November after the crash in the crypto market, following the FTX bankruptcy, but the price has been trading sideways since then. We decided to open a buy Bitcoin signal and yesterday buyers came back, although BTC is finding resistance at the 100 SMA (green).
BTC/USD – 240 minute chart
 ETHEREUM Finding SUpport at MAs
Ethereum has also been showing selling pressure after falling from almost $4,000 at the beginning of last year. It has been making lower highs since then but in the last 2 months lows have been getting higher too. Moving averages are providing resistance at the top though, while buyers are active at $1,000-$1,100.
ETH/USD – 240 minute chart