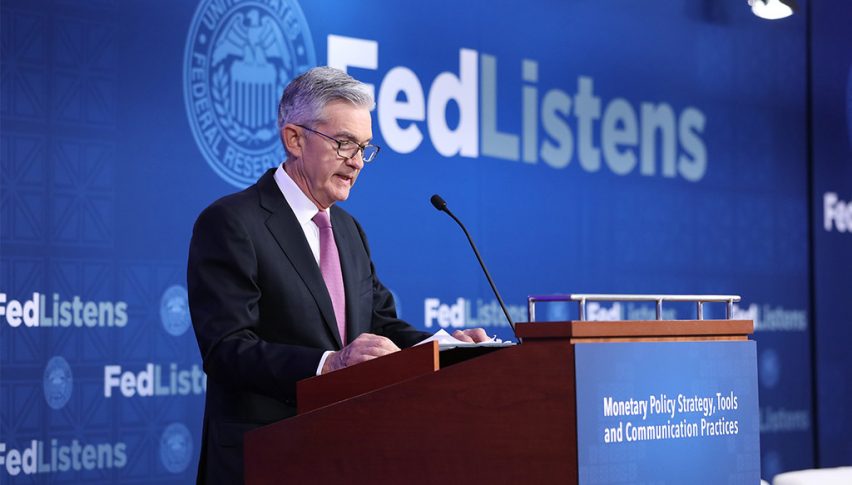 Will the FED Push Rates Above 5% As Services Inflation Keeps Growing?
The USD surged last year until October as the FED kept raising interest rates at a very fast pace. But, the USD reversed down and has been bearish since early October, after the FED softened the rhetoric on slowing inflation and weaker economic figures. Headline consumer inflation CPI fell to 6.5% in December, which gave the USD another kick down as energy prices fall back to normal levels, but core inflation remains high.
Odds for the terminal rate fell to around 4.90% after the inflation report, which was the reason for the decline in the USD, while risk assets such as EUR/USD and GOLD surged higher. But, the USD turned higher after Friday's PCE inflation report and stocks fell into negative territory.
US December PCE Core Inflation
December PCE core inflation YoY +4.4% vs +4.4% expected
November PCE was +4.7% YoY
PCE core MoM +0.3% vs +0.3% expected
November core PCE MoM was +0.2%
Headline PCE +5.0% vs +5.5% prior
Deflator MoM +0.1% vs +0.1% prior
Consumer spending and income for November:
Personal income +0.2% vs +0.2% expected. Prior month +0.4%
Personal spending -0.2% vs -0.1% expected. Prior month +0.1%
Real personal spending -0.3% vs +0.0% prior
Looking into the details, the FED might not like seeing services inflation up 0.7% MoM. Although that's counteracted by a 1.0% decline in goods prices, including -2.3% in durable goods. Powell has expressed worry about core services inflation remaining high and said that's why they plan to hike to 5.00-5.25% and stay there, so the sentiment has turned negative again in financial markets after this report and the USD is progressing higher.
EUR/USD H1 Chart – Will the 200 SMA Turn Into Resistance?
The 200 SMA has been broken as support 
If core inflation remains high and services inflation keeps growing, then the FED rhetoric will get more hawkish, which is good for the USD. So, EUR/USD has broken below the 200 SMA (purple) on the H1 chart which was acting as support throughout this month. But, let's see if it will turn into resistance now.
The US consumer is softening as intertest rates go up, which is a factor for the USD retreat and for the FED to stop hikes
6 hours ago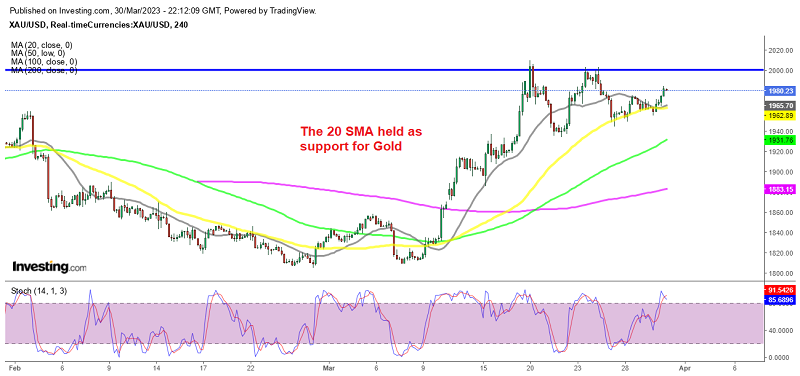 8 hours ago