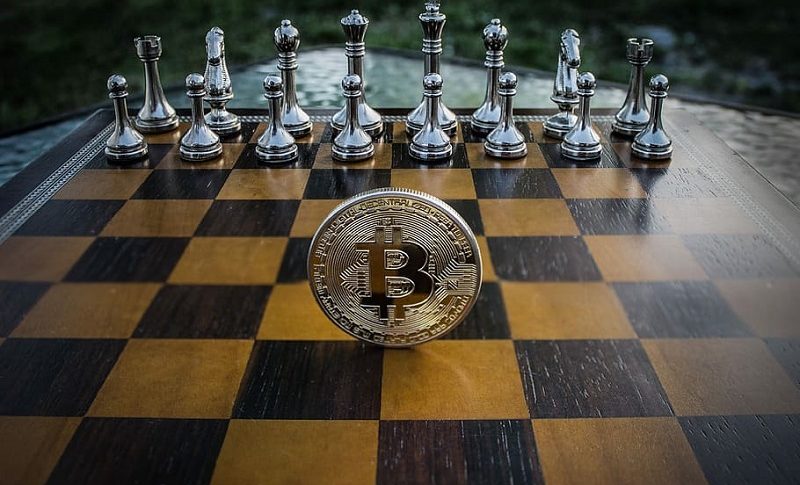 Cryptocurrencies Stay Bullish As Bitcoin Heads for $25,000, Ahead of FED Meeting
Most risk assets such as stock markets and cryptocurrencies rallied during the first month of the year as risk sentiment improved on slowing inflation. The odds of the FED slowing down further have increased and we're expecting a 25 bps (basis points) hike on Wednesday. Bitcoin continues to push higher in waves, with the 50 SMA (yellow) holding as support on the H4 chart.
Bitcoin H4 Chart – The 50 SMA Keeps Holding As Support
BTC approaching $25,000
But last week we had some positive data from the US, such as the GDP report which beat expectations for Q4, while the PCE inflation numbers also remained upbeat month-on-month. This has mixed up the picture somewhat, with several scenarios on the table. Wall Street Journal said that FED officials feel uneasy about a possible acceleration of inflation. While the market expects rate cuts at some point, some analysts think the FED will continue to hike rates.
Chris Vermeulen, the founder, and chief investment officer of The Technical Traders, insists the stock markets will retreat 37% lower in this case. That would also weigh on cryptocurrencies, although the recent bullish momentum seems to be due to crypto demand besides positive sentiment in financial markets. Cryptocurrencies have kept the bullish momentum even during the last week while other risk assets traded sideways.
There has been a dramatic hash rate renaissance in Bitcoin, which is an expression of the processing power dedicated to the network by miners. Data from resources including Mining PoolStats confirms that Bitcoin's hash rate hit a new all-time high on January 26. The hash rate for Bitcoin is currently at 321 exahashes-per-second (EH/s).
Ethereum H4 Chart – The 100 SMA Held As Support
The 50 SMA has been broken 
Last week Ethereum's developers announced the successful deployment of the first mainnet shadow fork designed to test the readiness of ETH staking withdrawal capability, a feature that is expected to launch by March. So, the situation seems positive for cryptocurrencies, although we will observe the price action as we head into the FED meeting later this week.