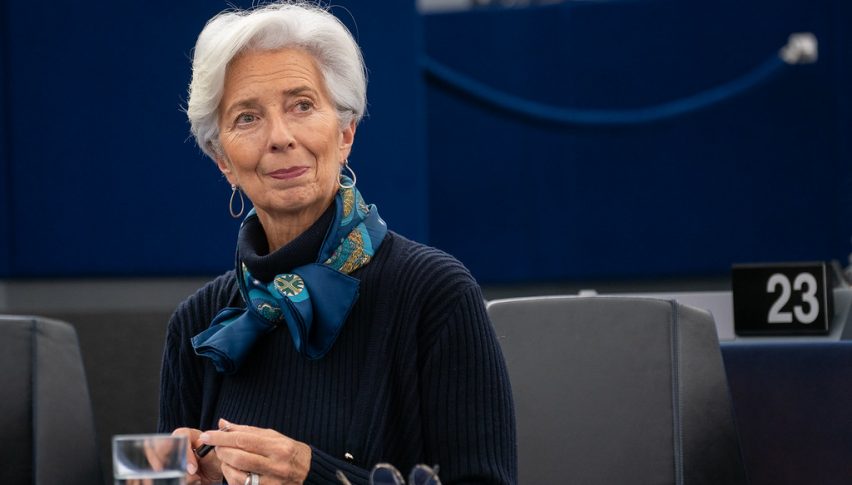 EUR/USD Falls Back Below 1.10 After the 50 bps ECB Rate Hike
EUR/USD has been bullish for several months as the FED started to slow down with rate hikes, while the ECB which started the monetary tightening later, is keeping the pace, with another 50 basis points (bps) rate hike today.  But, buyers were finding it hard to push above 1.10, which was broken yesterday after the 25 bps hike by the FED, which was followed by a dovish statement, with Jerome Powell mentioning rate cuts. 
This pair surged to 1.1030s last night, but started to retreat today ahead of the European Central Bank (ECB) meeting. EUR/USD has fallen back below 1.10 now and there is some momentum to the downside on the break of that major level. The low price reached 1.0886 earlier. Although the 200 SMA (purple) held as support on the H4 chart and we're seeing a bounce off that  moving average. Below is the ECB rate decision and statement:
ECB Monetary Policy Decision – 2 February 2023
ECB raises key rates by 50 bps as expected
Main refinancing rate 3.00% vs 3.00% expected
Previous refinancing rate was 2.50%
Deposit facility rate 2.50% vs 2.50% expected
Prior deposit rate was 2.00%
Marginal lending facility 3.25%
Prior marginal lending rate was 2.75%
ECB intends to raise interest rates by another 50 basis points at its next monetary policy meeting
Will then evaluate the subsequent path of its monetary policy
Will stay the course in raising interest rates significantly at a steady pace
And keep them at levels that are sufficiently restrictive to ensure a timely return of inflation to its 2% medium-term target
Future policy rate decisions will continue to be data-dependent and follow a meeting-by-meeting approach
The decision is as expected and the ECB sticks to their previous language as they tick all the boxes with what almost everyone anticipated ahead of the meeting decision. The key phrase to note is that they do commit to a 50 bps rate hike in March but says that they will then "evaluate the subsequent path of its monetary policy".
EUR/USD Live Chart