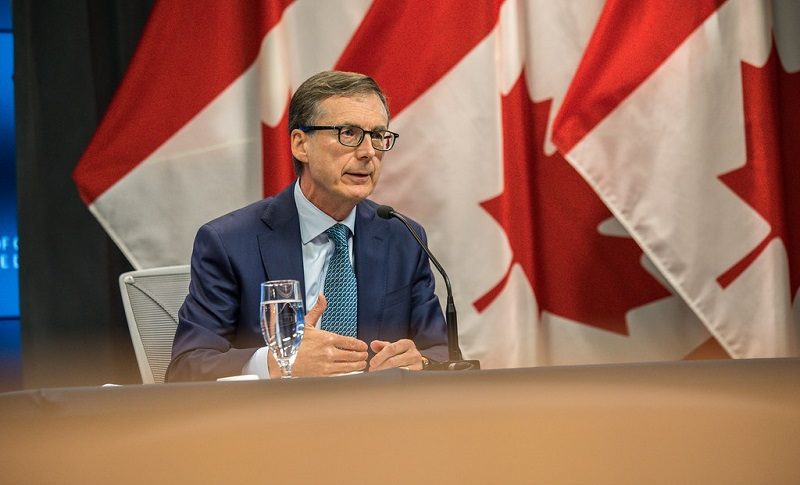 USD/CAD Failing at MAs, Despite Dovish Remarks by BOC's Macklem
The Bank Of Canada has been raising interest rates as most major central banks have done for about a year, but USD/CAD remained bullish until the middle of October, as the USD was following the FED which was tightening rates pretty fast. The FED softened the rhetoric and slowed down with rate hikes, with markets assuming that we would see a terminal top in interest rates soon, which has been dragging the USD lower for several months, hence the retreat in this pair.
But the retreat stopped at the 200 SMA (purple) on the daily chart and the price bounced off that moving average last week and we saw a 200 pip bounce until yesterday. The price reached the 100 SMA (green) which rejected it and we saw a retreat yesterday, so it seems like this pair is stuck between these two moving averages now.
USD/CAD Daily Chart – The 100 SMA Rejected the Price Yesterday
The price is stuck between two moving averages
FED's Jerome Powell sent the USD around 100 pips lower initially, but then the USD resumed the bullish momentum and claimed back the losses after Powell said that " The reality is that we're going to react to the data, if we get stronger data, we could raise rates higher than we expect". January's employment and services data was quite strong, so markets are pricing in a higher terminal top rate by the FED.
The Bank of Canada is turning dovish on the other hand. Yesterday BOC governor Macklem mentioned stopping rate hikes for the first time, which is a bearish signal for the CAD.
Bank of Canada Governor Takes Questions in Quebec
If inflation follows our forecasts, we probably won't have to raise rates
If inflation doesn't follow our forecasts, then we may have to raise rates again
We need to reestablish price stability
Very conscious we still have a long way to go to get inflation back to 2% target
We expect to see some further slowing in house prices
We're going to need to see 'more rebalancing of the labor market to get back to 2%'