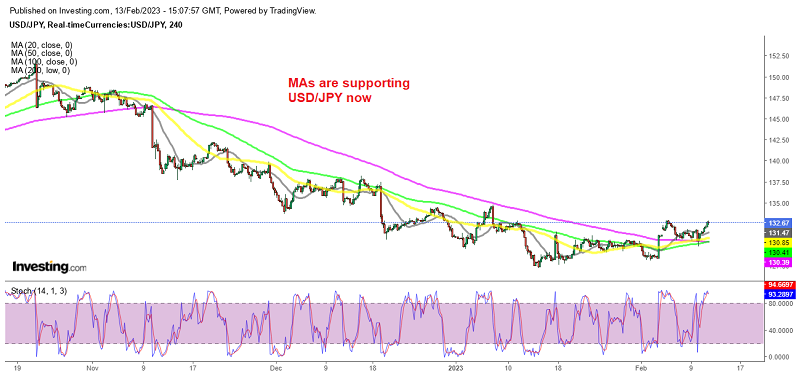 Looking to Get Long on USD/JPY As Ueda Advances for Top BOJ Position
USD/JPY has seen some immense volatility since early last year, with the pair increasing around 50 cents as it surged 50% higher from January until late October. That came as the FED was raising interest rates at an incredible pace, while the Bank of Japan was holding still, and still is.
But, the price made a strong bearish reversal after the intervention by the BOJ after USD/JPY surged above 150. The price fell below 128 in December, after the BOJ made a policy move without touching interest rates. But it reversed higher and has been making some decent gains since then.
Today we are seeing some bullish momentum again in USD/JPY despite the USD retreat and this pair is now up 0.8% to 132.60s. So, the JPY seems to be the weakest currency today, as it slips to daily lows against the rest of the major currencies.
Late last Friday we saw the bullish momentum pick up in this pair after speculation on Kazuo Ueda's soon-to-be appointment as the next BOJ governor, which continues to intensify. He hasn't made many hawkish comments so JPY buyers are fearing that he might follow in Kuroda's policy footsteps.