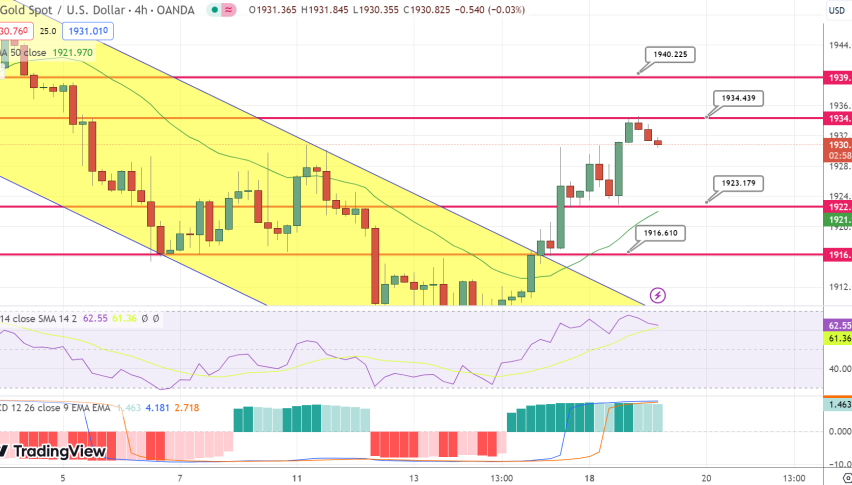 Gold Stability Ahead of Central Banks' Decisions; Eyes on $1,900 Threshold and Upcoming Rate Announcements
Posted Tuesday, September 19, 2023 by
Arslan Butt
• 2 min read
During Tuesday's Asian trading session, GOLD (XAU/USD) maintained its recent ascendancy above the $1,900 benchmark. Market participants are in a holding pattern, anticipating forthcoming monetary policy announcements from leading central banks. The trio of the Federal Reserve (Fed), the Bank of England (BoE), and the Bank of Japan (BoJ) will unveil their interest rate decisions this week, which could introduce significant market fluctuations. At the time of reporting, gold has registered a marginal 0.06% decline, positioning it at $1,932.
The Fed's two-day monetary policy summit will conclude on Wednesday. The widespread expectation is for the interest rates to remain stable between 5.25% and 5.5%. The CME Fedwatch Tool substantiates this, showing a 99% likelihood of unchanged rates. Yet, there's prevailing market circumspection concerning the Fed's perspective, especially given recent inflationary spikes and the robustness of the US economy — factors that might hint at future rate augmentations.
All eyes will be on the forthcoming address by Federal Reserve Chairman Jerome Powell, which could provide crucial insights into forthcoming rate trajectories. It's essential to highlight that increased interest rates elevate the opportunity cost associated with non-interest-bearing assets, suggesting a dim prospect for precious metals.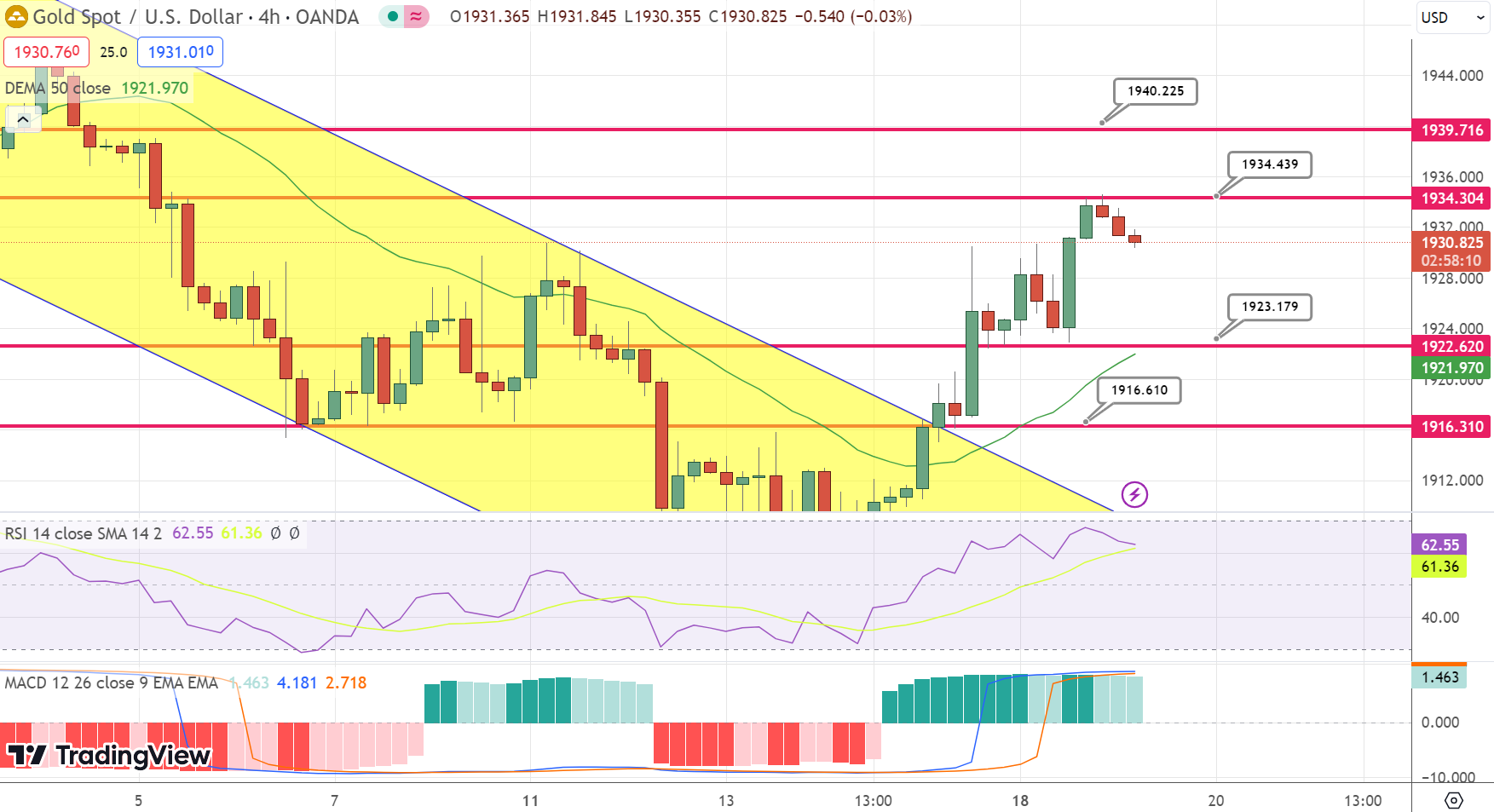 Simultaneously, the dollar index, which measures the US dollar against six primary currencies, is experiencing minor sell-offs but remains poised above the 105.10 mark. The US Treasury yields demonstrated a dip on Tuesday, with the 10-year note registering 4.30% at the time of writing. The resilience of the US dollar is somewhat hampered by these diminishing yields.
Moving forward, the gold market's focal point will be the Fed's rate announcement on Wednesday at 18:00 GMT, followed by Chairman Powell's presser at 18:30 GMT, where speculations about the 'dot plot' and inflationary projections will be in the spotlight. Subsequently, attention will turn to the BoE's rate declaration on Thursday and the BoJ's policy discussions on Friday. These determinations could steer gold's price trajectory decisively.