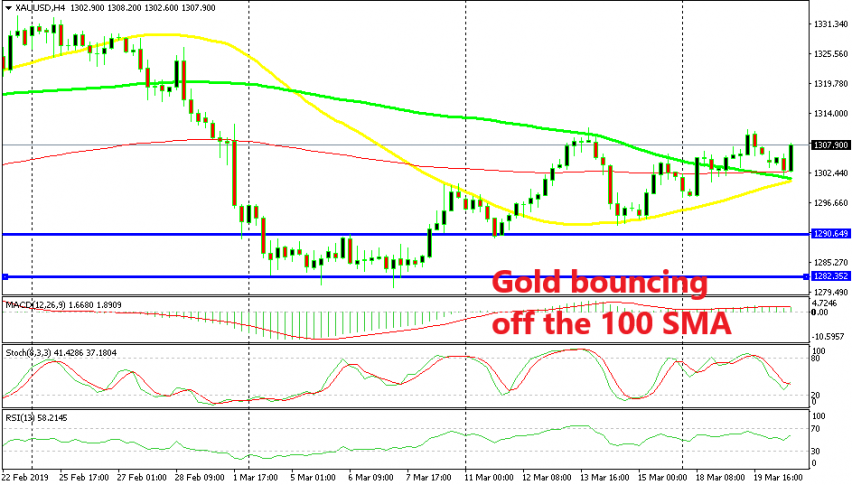 From Resistance into Support for Gold
GOLD formed a range in the first week of March after the big bearish reversal the previous two weeks. The range was tight, between $1,282 and $1,290. That range eventually got broken to the upside at the end of that week as the USD entered a bearish phase after the soft non-farm employment figures on Friday.
Last week, the range moved higher; the top of the previous range now turned into support and after the 50 SMA (yellow) got broken, this moving average turned into support, while the 100 SMA (green) turned into resistance. So, the range shifted higher and Gold traded between these 2 MAs last week.
The 100 SMA was broken this Monday as the USD weakness continued this week as well and now we see that this moving average has turned into support. It held the dip today and the price has already bounced 60 pips higher from there, or $6.
The 100 smooth MA (red) is also adding more strength to the area around $1,302 which looks like a good place to go long from now. So, if you are planning on trading GOLD, consider this level. But, the FED might ruin plans this evening which we should keep an eye on.