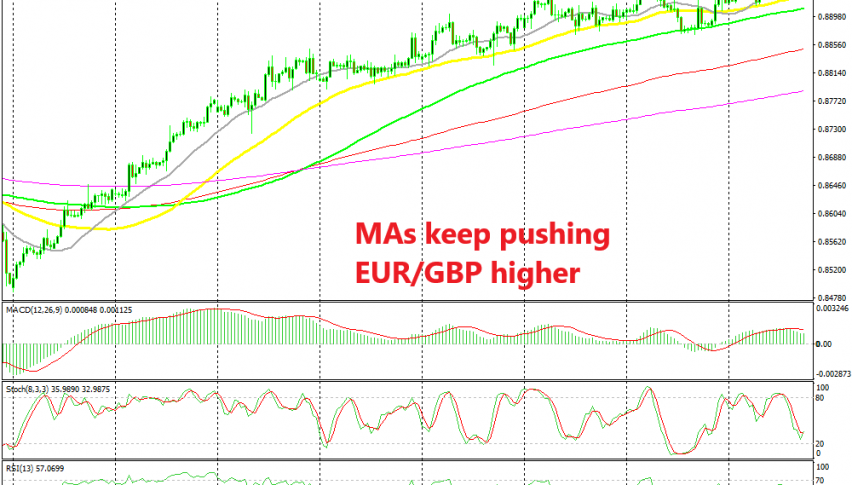 Moving Averages Continue to Keep EUR/GNP on A Bullish Trend
EUR/GBP has been on a bullish trend since the beginning of May, when it became obvious that Theresa May's Brexit deal wasn't going to pass the UK Parliament and eventually would lead to her resigning from the post of Prime Minister. She did leave the post and the chances are now that Boris Johnson (BoJo short) will take her place, but the GBP can't get its act together nonetheless.
During the first few weeks, the trend was quite strong and the smaller moving averages usually provide support/resistance on such occasions. In this case, the 20 SMA (grey) was providing support for EUR/GBP, thus pushing this pair higher. But, the trend slowed, and in the following weeks the 50 SMA caught up with the price.
The 50 SMA provided support for several weeks until last week when this pair decided to make a decent retrace lower. But, another moving average came into play. The 100 SMA (green) held the decline and turned into support last week. The price bounced off the 100 SMA lat week, pushing above the other moving averages and then the 50 SMA turned immediately into support again on the H4 chart. So, the 50 SMA is a good place to go long from on EUR/USD, but we must keep all these three MAs in mind in the coming days.