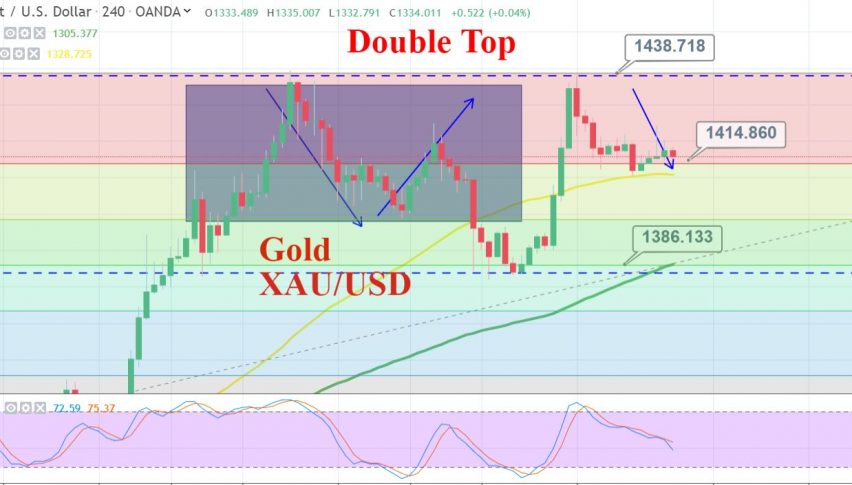 US Nonfarm Vs. Gold – Fasten Your Seat Belts for Price Action
Posted Friday, July 5, 2019 by
Arslan Butt
• 1 min read
On Friday, the yellow metal GOLD prices are steady, going for a seventh back-to-back weekly growth, as traders wait for US employment data. As you know, the NFP is one of the most watched economic event throughout the world, which is why the market exhibits aggressive price actions not only in the US.dollar but also in the US stocks and gold. Thus, it's going to be a volatile day as the US Non-farm payroll and unemployment rate remain in highlights.
For the moment, the market seems to trade sideways due to the tug of war between bulls and bears as they are unable to decide the direction of the market. Ahead of the US NFP release, gold is very much likely to trade within the narrow range of $1,414-$1,410.
Where the violation of $1,414 can extend the bullish trend until $1,424 and $1,431. On the other hand, the market can dip further until $1,400 on the violation of $1,410 today.
Gold – XAU/USD – Trading Levels
Support Resistance
1410.51 1420.04
1405.62 1424.67
1396.09 1434.19
Key Trading Level: 1415.14
Gold/ XAUUSD – Trading Idea
The idea is to trade the breakout.
Negative NFP – I will be looking to buy gold above $1,214 as it can lead the market towards $1,425.
Positive NFP – I will be looking to take a sell position below $1,410 to target $1,400 today.
All the best for today and have an awesome weekend!