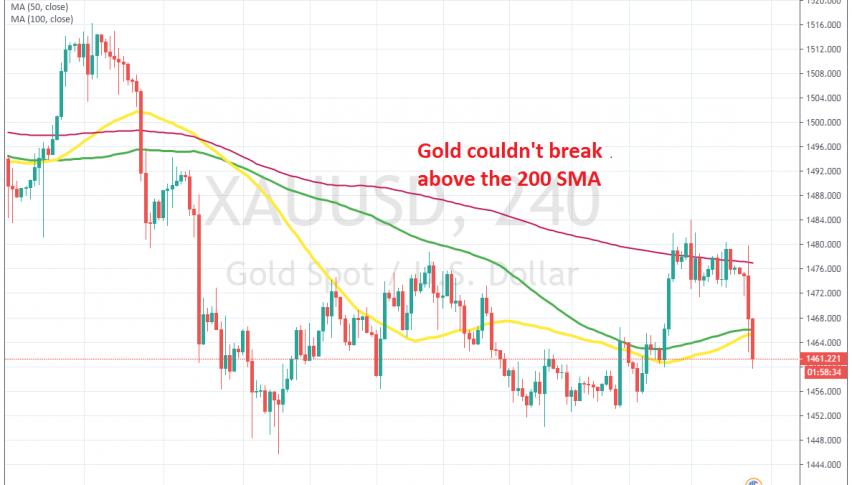 Gold Reverses Down After Failing to Break Above the 200 SMA
GOLD has been pretty bullish this week, as the sentiment deteriorated in financial markets, following comments from Donald Trump that the Phase One deal might be delayed until presidential elections in China next year. The decline in US ISM manufacturing report on Monday had made the situation ready for the sentiment to turn negative.
As a result, safe havens rallied higher. USD/JPY declined more than 120 pips, while Gold surged from $1,460 to $1,485 in the first two days of this week. Although, buyers weren't able to make a clear break of the 200 SMA (purple) on the H4 chart, so the price has been sticking around it, moving above and below it many times.
But, we know that if something can't go up, it will end up going down eventually and that's what happened to Gold today. US employment report was pretty positive, with unemployment rate ticking down to 3.5% from 3.6% in October, while new non-farm jobs increased more than expected.
The UoM consumer sentiment improved more than expected as well, which turned the risk sentiment on and the USD bullish. Safe havens turned bearish, so Gold has two reasons now to decline. The 50 SMA (yellow) and the 100 SMA (green) were broken without much hesitation a while ago, so sellers are in total control now. If we hear comments that the Phase One deal will be reached soon, then the decline will pick up pace further. But, for now let's be cautious because most of this move has happened and we are heading towards the weekend soon.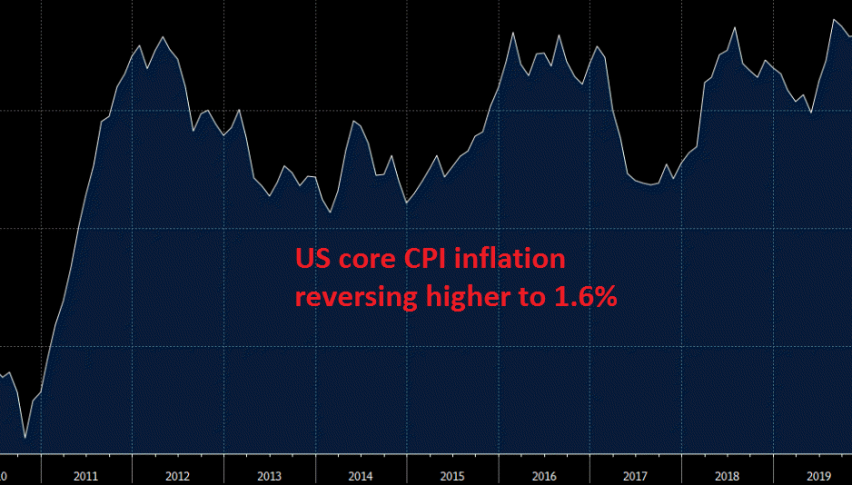 8 hours ago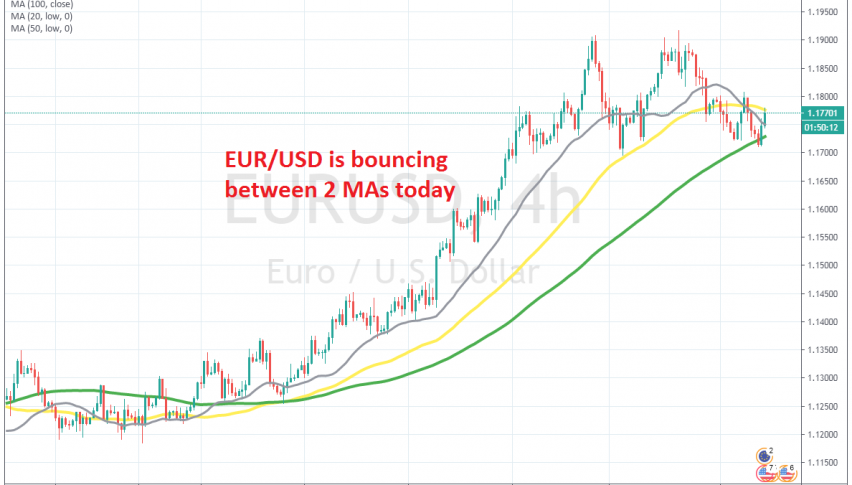 10 hours ago