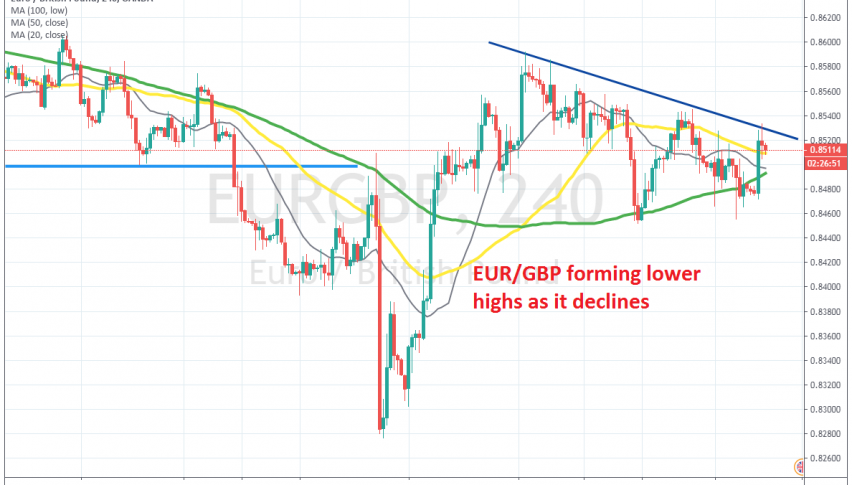 Shorting EUR/GBP at the Descending Trend-Line
EUR/GBP has been on a bullish trend since October, on hopes that the Conservatives would win the elections in the UK. They did win a comfortable majority and the GBP surged more than 5 cents higher, sending EUR/GBP more than 2 cents lower that day.
But,the climb ended when GBP traders realised that the UK economy is still weakening, as Carney repeated today and a trade deal between UK and the EU is pretty difficult, as Barnier also repeated earlier today. As a result, EUR/GBP turned higher in the following weeks.
But, in the last couple of weeks, this pair hasn't been able to push higher and the highs have been getting lower. A trend line has formed, which brought an end to the bullish move this morning, after EUR/GBP bounced off the 100 SMA on the daily chart. We decided to open a sell signal at the descending trend line and the previous H4 candlestick which closed as a spinning top points to further declines.