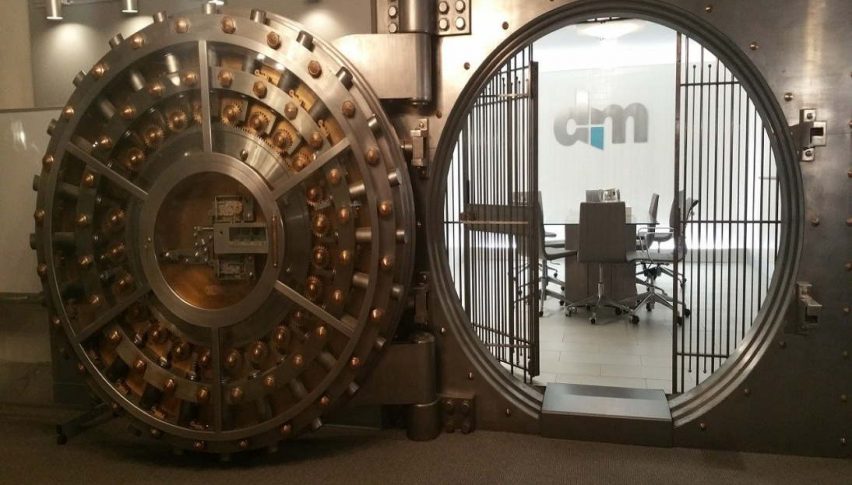 Safe-Havens Muted Going Into Friday's Trade
It's been a quiet week on the markets for safe-haven assets, with the USD/CHF, USD/JPY, and GOLD posting moderate trading ranges. As we roll into the weekend, it will be interesting to see if traders limit risk and hit these assets with some bids.
Minutes ago, Kansas City FED President Esther George made a few public comments on the U.S. economy. In a nutshell, George stated that COVID-19 has put state governments in financial trouble and recovery is "far off." However, George also said that FED actions have eased pressure on the monetary system and policy will be data-dependent moving forward. So, although the economic picture is uncertain, the FED is confident that its massive QE program is appropriate.
Looking forward to Friday, there are several events during the U.S. session worth being aware of:
Event                                                                       Projected        Previous
Core Personal Consumption (MoM, May)               0.0%               -0.4%
Personal Income (May)                                              -6.0%               10.5%
Personal Spending (May)                                           9.0%               -13.6%
UM Consumer Sentiment Index (June)                    79.0                  78.9
Aside from Personal Income, each of these numbers is expected to improve month-over-month. In my opinion, the key figure here is the UM Consumer Sentiment Index (June) ― be on the lookout for an exceptionally high reading due to the COVID-19 restart.
So far, traders are comfortable with their exposure to the safe-havens. Let's take a look at the USD/CHF and see how the Swissy is faring.
Safe-Havens, USD/CHF Hold Firm
Over the course of the COVD-19 pandemic, the Swissy has earned its reputation as a safe-haven. Currently, rates have stabilized just above the 62% COVID-19 Retracement (0.9457).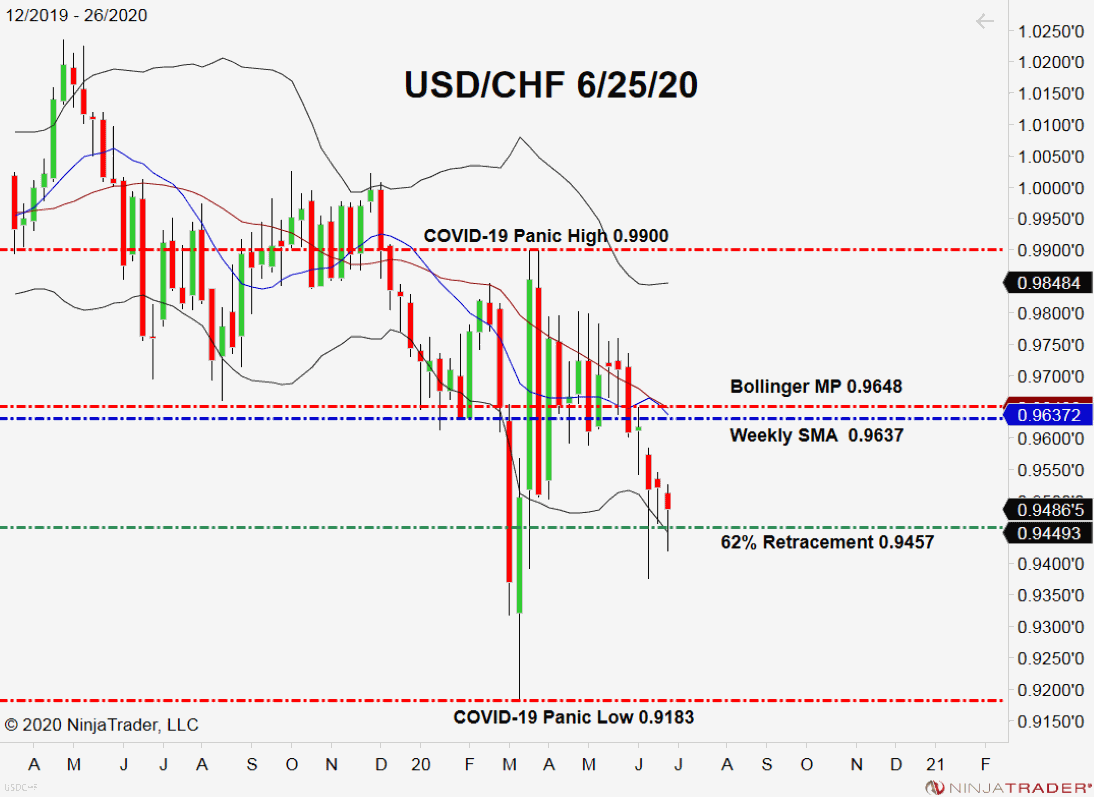 Overview: As long as the USD/CHF stays above the key 62% Fibonacci Retracement (0.9457), a bullish bias is warranted. However, if this level gives way, rates are likely to quickly test the Spike Low at 0.9375.
If you are trading the safe-havens, specifically the USD/JPY, remember that the Tokyo CPI (June) is due out during the American overnight. Should we see any surprises, short-term volatility is likely to plague the yen ahead of tomorrow's U.S. session.