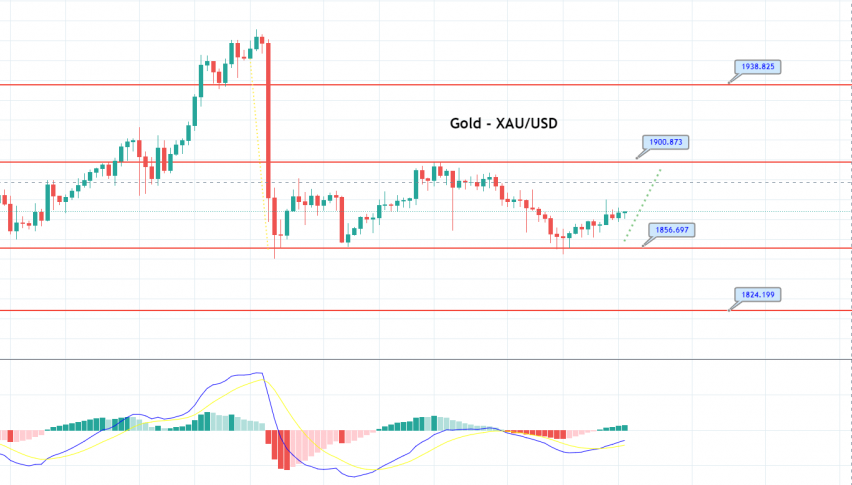 Daily Brief – November 23 – Everything You Need to Know About Gold Today!
Posted Monday, November 23, 2020 by
Arslan Butt
• 3 min read
Good morning traders,
Prices for the precious metal, GOLD, closed at 1,870.75, after placing a high of 1,879.76, and a low of 1,860 81. GOLD prices posted losses for the week, due to optimism surrounding the coronavirus vaccine, despite the weak US dollar and higher equity prices.
However, on Friday, the GOLD prices managed to stay on the bullish side after the Trump administration's latest decision to stop the emergency government lending programs, along with the rising number of coronavirus cases in the US.
On Thursday, the US set a new record high for new coronavirus cases reported in a single day, after recording 185,000 new infections in 24 hours. The number of hospitalized patients in the US increased by almost 50% in just the last two weeks, eventually forcing states to impose new restrictions to stop the virus from spreading further.
The rising tensions related to the spread of the coronavirus forced the Governor of California to impose a 10 PM curfew in the most populated US state, starting from Saturday. The Centre for Disease Control advised Americans not to travel on Thanksgiving, as this was likely to increase the infection rate. All these concerns raised uncertainty in the market, boosting the GOLD prices on Friday.
Another factor involved in the upward momentum of the GOLD prices, as the week drew to a close, was the disagreement between the Treasury Department and the Federal Reserve over the continuation of emergency lending programs implemented to support the economy through the pandemic-induced recession.
During an interview with CNBC, US Treasury Secretary Steven Mnuchin tried to justify the Trump administration's attempt to stop the emergency government lending programs. President Trump is trying to prevent the lending from extending into 2021, despite the funds being available for it. Reports suggest that Mnuchin has told Fed Chairman Jerome Powell that $ 455 billion of the funds allocated to the Treasury under the CARES ACT should be made available for Congress to reallocate instead; this report raised uncertainty about the stimulus programs and supported the yellow metal prices.
The Trump administration's recent attempts could make it challenging for the incoming US President, Joe Biden, to take power once he has been sworn in on January 20. There are only two months before Biden takes over from Trump, and the people are wondering what Trump might do, as he has not yet conceded his loss and is refusing to provide the incoming president with the necessary resources for a smooth transition of power. This uncertainty has also supported the safe-haven metal, gold, making it strong in the market on Friday.