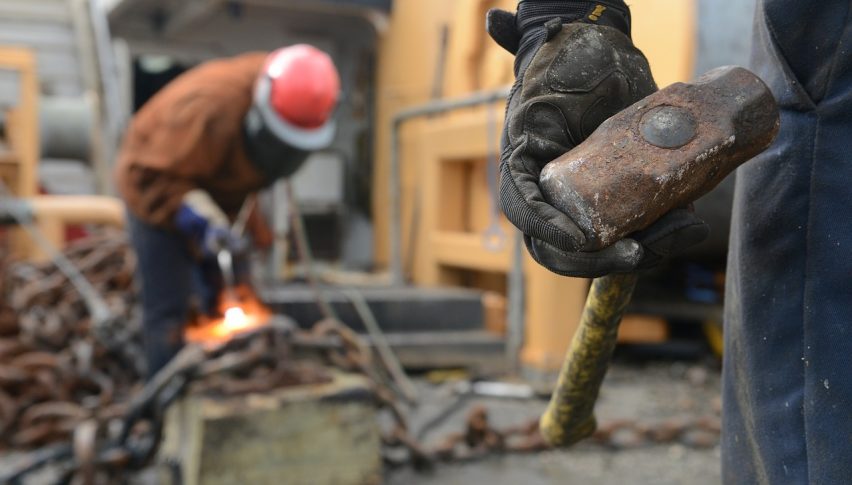 The AUD on the Rise With Jobs in Focus
Posted Thursday, January 21, 2021 by
Rowan Crosby
• 1 min read
The AUD/USD is rising with the key focus on the latest jobs data from across Australia.
Overall we saw a better than expected jobless rate that fell to 6.6%, down from 6.8%.
There were 50K new jobs created last month, which was, of course, the December figures so that is still a strong result.
The employment situation continues to pick up with only limited lockdowns in place across the country, which bodes well for the AUD/USD going forward. While there is still clearly an impact on the tourism and education sectors, many industries are doing well including the likes of construction which are seeing a small boom.
Technical Outlook
We've been watching the 0.7700 level very closely over the past few sessions and we can see on the chart that price held that level while making a higher low.
The bottom of this upward channel continues to remain very strong and both breaks under the 0.7700 level couldn't hold.
The falling USD has helped and I will be watching how it reacts in the coming days as it looks to test the lower bound of 0.9000 once again.
Given that this channel is holding up well, we can now see there is room to move all the way up to 0.7850 now. However, we should expect to see selling pressure around the 0.7800 round number level.
For the time being, we must remain bullish. There's no point fighting this trend at the moment.