Economic Calendar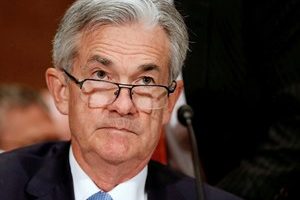 FED Chair Jerome Powell Speaks

FED Chairman Jerome Powell Speaks
Is the FED Hinting at a Policy Shift?
Starts Thursday, January 14, 2021 at 17:30
Updated Monday, January 11, 2021
FED Chairman Jerome Powell is due to speak about the economic outlook and monetary policy at the Council on Foreign Relations, in New York. Audience questions expected, so it will be interesting to hear, particularly about the interest rates, since the FED turned pretty dovish in the last year. Although, with the economic boom we have seen across all sectors of the US economy and the approval of the fiscal package from the US government in December, the FED is hinting at possibly changing course. That will take years, but any such hints from Powell will be welcomed by USD buyers. Please follow us for live coverage of this event by experienced market analysts.
---
<% indicator.indicator_name %>
<% indicator.indicator_value %>
<% ssp.ssp_posted_at |date:"HH:mm" %>
About FED Chairman Jerome Powell Speaks
The Speech or the Press Conference from the FED Chairman Powell is a crucial event on the economic calendar. It is the public release of decisions made by the policymaking portion of the U.S. Federal Reserve (FED), the Federal Open Market Committee (FOMC). Upon the conclusion of an official FOMC meeting, the monetary policy decisions facing the USD are made public via press conference.
Markets are highly sensitive to the FED Chairman Jerome Powell press conference. Policy matters, economic forecasts, as well as the actual verbiage used are interpreted by traders and investors in a myriad of ways. Tone, content, and the type of language used by the FED chair is capable of sending USD valuations in any direction.