Crypto Guide: Cryptocurrency Wallets
Last Update: August 25th, 2022
Keeping your cryptocurrencies on exchanges is never a good idea. That's why having a secure, easy-to-use wallet that handles all your digital currencies is vital.  
Wondering how to use cryptocurrency wallets and what the different types of crypto wallets are? Keep reading to find out.

FX Leaders is committed to conveying accurate and unbiased information about the different service providers in the cryptocurrency industry. Like with crypto exchanges and cryptocurrency platforms, finding a quality cryptocurrency wallet is essential for ensuring safe and easy access to your crypto.
There are different types of cryptocurrency wallets. A cryptocurrency wallet is either 'hot' or 'cold.' A cold wallet is isolated from the internet (offline), and a hot wallet is connected to the internet (online).
While hot wallets offer easier access and are usually less technical, they're less secure. If you have a virus on your computer, for instance, a hacker would only need to log on to your wallet to access your coins. A cold wallet would protect you from this – even if you had malware on your device.
Cryptocurrency wallets are available in the following forms:
Desktop Wallets / Software Wallets (Hot Wallets)

Mobile Wallets (Hot Wallets)

Hardware Wallets (Cold Wallets)

Paper / Physical Wallets (Cold Wallets)

Online Wallets / Web-based Wallets (Hot Wallets)
Here are our picks for the best crypto wallets available in 2022:
Wallet
Benefits
Supported Coins
Wallet Type
Get a Wallet Now

Open source code.
Quick exchange via ShapeShift.
Keys kept in cold storage.
Supported by different crypto clients.
Excellent choice for hardware wallet beginners
Bitcoin, Ethereum, Litecoin, Dogecoin, + 30 more ERC-20 tokens
Hardware multi-asset wallet / Cold storage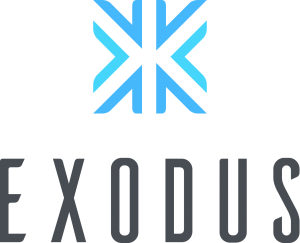 Wide range of crypto assets
Visually appealing and intuitive
Updated every two weeks since 2015
Private keys stored on device
Perfect desktop client for beginners
Bitcoin, Ethereum, Algorand, Sandbox, Tezos, 220+ more crypto assets
Desktop and mobile multi-asset wallet / Hot storage (although can link with Trezor)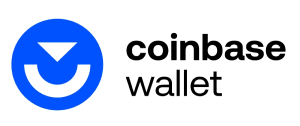 Secure wallet backed by large exchange
Easy connect to bank accounts
Straightforward to navigate
Private key stored on device – not on servers
Stores NFTs
Over 44,000 crypto coins – if you can think of it, it's probably here. Every ERC-20 token.
Mobile wallet multi-asset wallet / Hot storage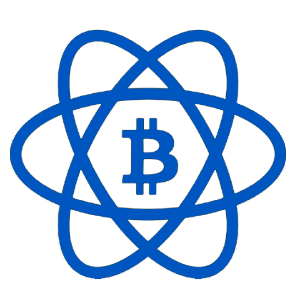 10+ year track record
Open source code
Use Bitcoin's Lightning Network for near-instant payments
Complete control over private keys
2FA capabilities
Only Bitcoin
Desktop and Mobile Bitcoin wallet / Hot storage

Offline storage
Transparent security, vetted by researchers
Customer support
Intuitive touchscreen-based hardware wallet
Syncs with many hot storage wallets
Bitcoin, Ethereum, Polygon, Monero, 1000+ more, including many ERC-20 tokens
Hardware multi-asset wallet / Cold storage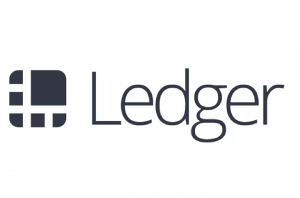 Proprietary OS combined with Secure Element for ultimate security
Thousands of crypto coins
Most popular hardware wallet, with 5m+ sales
Physical display
Pin-protected
Bitcoin, Ethereum, Ripple, Polkadot, Over 5,500 more, with many ERC-20 tokens supported
Hardware multi-asset wallet / Cold storage
More About Cryptocurrency Wallets
What is Stored in a Crypto Wallet?
Cryptocurrency wallets actually don't contain cryptocurrencies but rather your cryptocurrency's private keys, which correspond to specific public keys.
This is where the 'crypto' part of 'cryptocurrency' comes in. A private key is a cryptographic feature that allows you to encrypt or decrypt access to your crypto from anywhere in the world. 
When you send crypto, your public key is shared; your private key is then used as a digital signature to verify it's really coming from you.
Anyone can recover your wallet with a private key. That's why it's crucial to keep your private key secure, ideally written down offline and stored in a safe place. Never share your private key with anyone, even if they claim they're a trusted friend or from a reputable company.
Different Wallets for Different Applications – Hot and Cold
As mentioned earlier, crypto wallets are either hot or cold. Hot wallets are less secure than cold wallets because they are connected to the internet.
A great example of a hot wallet is Exodus. Exodus is exceptionally reliable and securely encrypts its clients' blockchain assets with passwords. The danger lies not within Exodus but with the computer on which the Exodus wallet is stored.

Hot wallets are easy and convenient to use, but appropriate safety measures should be taken to secure them.
If your computer's security is compromised somehow, your assets could be in danger. This is possible if, for example, viruses or malware containing keyloggers or spyware start stealing information from you.
Nevertheless, a hot wallet is a handy tool, and you can mitigate its risk by simply reducing the amount of crypto you hold in it. Exodus recommends using their wallet in combination with a multi-signature wallet, a hardware wallet (like Ledger, Trezor, or KeepKey), or even an offline paper wallet.
Use a password manager to create unique passwords that hackers won't be able to find in database leaks online. If possible, use 2FA. Some hot wallets will require email confirmation and a device-generated 2FA code; in any case, make use of as many security features as possible.

The Ledger Nano X wallet enables state-of-the-art crypto storage, exchange, and transfer.
By keeping the majority of cryptocurrency assets in cold storage, the risk of getting burnt by a crypto hack (which is improbable but does happen) is reduced significantly. A wealthy man wouldn't walk around with all his cash on him; instead, he keeps most of his funds in a safe or bank account.
Likewise, owners of crypto assets should keep the majority of their cryptocurrencies in cold storage and only send necessary amounts of crypto to hot wallets when they need to exchange or transfer it.
Keeping Control of Your Private Keys
You might've noticed in the table above that every wallet we've listed gives you complete control over your private keys, encrypting and storing them on your device and not on any online servers. This is essential for any crypto wallet worth using. By ensuring that you and only you have access to your private keys, the risk of losing your hard-earned coins in a hack decreases dramatically.
Multi-Currency Wallets
Back in the early days of crypto, there were wallets for specific coins (like Electrum for Bitcoin, which has been around for over ten years). Now, most wallets support hundreds, if not thousands, of coins and tokens. 
With the implementation of ERC-20 tokens back in 2015, the number of digital currencies in this space has exploded. If you're a fan of these Ethereum-based tokens, be sure to pick a wallet that supports them. As mentioned, Coinbase Wallet has every ERC-20 token out there.

Coinbase Wallet is simple and intuitive to use, with fantastic support for thousands of cryptocurrencies.
Of course, as you may have seen in the table above, the hardware wallets KeepKey, Trezor, and Ledger are also compatible with numerous cryptocurrencies.
Crypto – A Promising Investment
With more institutions, retailers, and individuals using cryptocurrencies than ever before, crypto is still an infant market in the grand scheme of things. Thousands of new participants of all ages and backgrounds are entering the crypto market every day, exploring the crypto world and all of its marvels.
Check out some of our guides below to learn more about cryptocurrency.
Getting Involved in the Cryptocurrency Market
Getting involved in the crypto market is simple, especially with beginner-friendly wallets like Ledger, Coinbase Wallet, and Exodus.
However, crypto wallets are not the only means of engaging in crypto activities. Cryptocurrencies can be traded with CFDs on cryptocurrency trading platforms or on cryptocurrency exchanges where fiat and crypto can be exchanged.
Some even prefer just to use crypto trading signals, which we at Fx Leaders are proud to offer. Why not see exactly how our crypto trading signals work?