Crypto Guide: Cryptocurrency Exchange
Last Update: August 25th, 2022
Getting started in the world of cryptocurrency begins with finding the best exchange for you. An exchange generally facilitates the 'on-ramp' for your native fiat currency, while some only accept crypto deposits. Below, we've listed six of our favorite crypto exchanges. Many of them even offer margin trading like you'd see with a forex broker, and, nowadays, they have advanced trading platforms similar to cryptocurrency trading platforms offered by forex brokers.
*Don't know what a cryptocurrency is? Check out 

'

What is Cryptocurrency

'

.

FX Leaders are proud to present an unbiased review of different cryptocurrency exchanges based on several factors, including the safety of clients' funds, the variety of services and instruments offered, and customer service.
Some questions frequently asked by prospective cryptocurrency users and traders include the following:
What is the best cryptocurrency exchange I can use?

What is the best digital currency exchange?

What is the best cryptocurrency exchange platform available?

Which Bitcoin exchange should I use?

Where can I find an excellent Ethereum exchange?

What is the best bitcoin exchange platform available at the moment?
If you have ever wondered about some of these points, check out the following table, which contains much of the information you need to choose the best cryptocurrency exchange:
Exchange
Benefits
Coins
Deposit Methods
Open a Crypto Account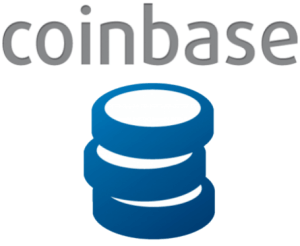 Easy to use and intuitive layout
Fantastic educational material
One of the biggest and most well-known exchanges
Great security features
Best for beginners
150+
Debit and credit card
Paypal
Wire/bank transfer
Cryptocurrency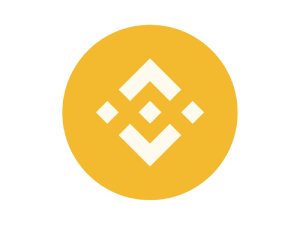 The biggest exchange in terms of volume by far
Exceptional liquidity
Low fees
$1 billion
150+
Debit and credit card
Wire/bank transfer
Cryptocurrency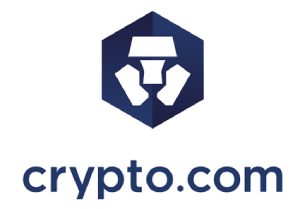 Large number of crypto coins
Offline cold storage for all crypto
Top exchange for cybersecurity
Offers Visa card to spend crypto
Well-established exchange, with world famous sponsorships
250+
Debit and credit card
Wire/bank transfer
Cryptocurrency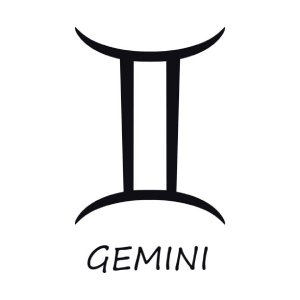 Insures all funds held in hot wallets
Verified security by third-party auditors
Professional-grade trading platform
Very liquid
Vast array of features
100+
Debit and credit card
Wire/bank transfer
Cryptocurrency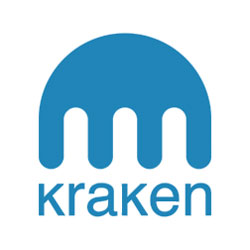 One of the oldest crypto exchanges, launched in 2013
Sophisticated features
Suitable for beginners all the way to institutional investors
Wide range of crypto educational material
Competitive fees
100+
Debit and credit card
Wire/bank transfer
Cryptocurrency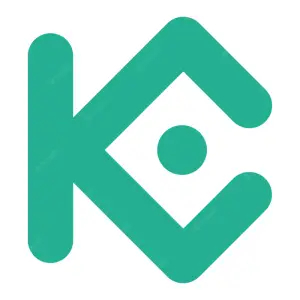 Large selection of coins
Accepts customers from all over the world
Competitive trading fees, with volume discounts
One-stop shop for everything crypto
Find new coins with KuCoin Spotlight
600+
Debit and credit card
Paypal
Wire/bank transfer
Cryptocurrency
Additional Cryptocurrency Exchange Information
Coinbase
Coinbase is an excellent cryptocurrency exchange trusted by over 70 million users, with more than 6 million customers making at least one transaction a month. As one of the early adopters of crypto back in 2012, Coinbase has grown to become one of the largest and most well-known exchanges.
Coinbase has lowered the barrier to entry to crypto significantly with how-tos, explainer videos, and a straightforward purchasing process. You can even earn up to $10 just by learning about a particular cryptocurrency!
As a publicly traded company, Coinbase takes its users' security seriously, proactively enforcing 2FA and storing 98% of its crypto holdings offline. They even have an insurance policy to protect up to $250,000 of users' holdings if the worst does happen.

The Coinbase app makes it easy to purchase and manage your crypto.
Coinbase is a terrific exchange for crypto-beginners because of its easy-to-use interface. Buying crypto is fast and easy on Coinbase; however, be aware that you pay for this convenience with higher fees than many of the other exchanges on our list. In our opinion, it's worth it for the great features that Coinbase has.
Binance
Binance boasts the largest trading volume of all crypto exchanges, usually facilitating $10 billion+ worth of crypto transactions daily as of 2022 – more than its top four competitors combined, according to CoinGecko.
It offers a wide array of features, from charting, staking, and lending to options and margin trading. Like Coinbase, Binance has put a lot of effort into positioning itself as a great educational resource for learning about both trading and crypto.
Binance's fees are some of the lowest in the entire crypto market, offering even lower fees if you hold their native token, Binance Coin (BNB). These low fees and excellent liquidity make Binance a great choice for day trading and scalping.
As mentioned, the platform has a $1 billion+ insurance fund to protect against any hacks which, unfortunately, have occurred on Binance in the past.
*What is cryptocurrency staking?
Crypto.com

You might recognize this logo: Crypto.com is a sponsor for Paris Saint-Germain and Formula 1!
For cybersecurity, Crypto.com is our number one choice. It's ranked first in the Cybersecurity Ranking and CERterification Platform's top 100 exchanges for keeping its users protected. 
They employ offline cold storage for all crypto holdings, use multi-factor authentication and continually hire hackers to identify any vulnerabilities in their software. Even fiat currency is held in a regulated bank account, protecting your money in the event of a hack.
While the price to pay for excellent security comes in the form of higher fees than other exchanges, users holding a decent amount of Cronos (CRO), Crypto.com's native coin, will receive discounts on trading fees. With over 250 coins available, Crypto.com is a solid choice for a crypto exchange.
Gemini
Gemini was founded in 2014 by the Winklevoss twins – the same pair instrumental in Facebook's formation. Since its inception, Gemini has operated on four key pillars: product, security, licensing, and regulatory compliance. Recently, Gemini became the first SOC 2-certified crypto exchange on the market, an examination by third-party auditors to test an exchange's security and compliance.
Gemini provides excellent features for beginners and advanced traders alike, with its ActiveTrader platform offering a professional trading platform that would rival the best forex brokers. Meanwhile, its website and mobile app use an intuitive layout that makes buying and selling crypto easy.
Although Gemini has never suffered a major hack, it has insurance for all US dollar deposits and any funds held in its hot wallet, as well as industry-standard security features to keep your money safe.
Kraken

Kraken is one of the oldest crypto exchanges, launching back in 2013 – a time when 95% of the population had never heard of cryptocurrency. Kraken offers both its central platform and Kraken Pro, aimed at experienced crypto investors with low fees and margin trading.
Kraken is also one of the only mainstream crypto exchanges that have never been hacked – not bad in an industry where cybercrime is rife. Users have reported funds going missing, but Kraken has proven this was due to phishing and not an issue with their platform. This demonstrates the necessity of always following best security practices when trading crypto, which Kraken facilitates with multiple layers of user security.
Many of Kraken's users report high satisfaction with the platform, citing its fantastic customer support and industry leadership as some of the reasons they love it so much. It might not have the largest selection of coins and tokens to trade, but Kraken makes up for it by being one of the most trustworthy on our list.
KuCoin
KuCoin has positioned itself as a one-stop shop for everything crypto. With everything from a large selection of coins, margin trading, staking, lending, NFTs, new tokens: you name it, KuCoin probably does it.
KuCoin accepts sign-ups from over 200 countries, making it a global platform with over 15 different languages to choose from. That said, KuCoin isn't licensed in the US, so you'll need to look to one of the other exchanges on our list if you're based in the US.
Because of the vast array of features that KuCoin offers, it might not be the best option for beginners. However, if you're looking to dip your toes into the more advanced features of cryptocurrency, KuCoin is perfect. It offers low fees, a comprehensive trading platform, and over 600 coins to choose from, which is what keeps KuCoin's 10m+ users coming back.
*One trading approach has stood the test of time, even in the revolutionary cryptocurrency market. Learn about price action cryptocurrency trading now!
Conclusion
As crypto slowly becomes more mainstream, it's essential to pick a decent crypto exchange. While it might seem overwhelming initially, using our guide will help you pick the one that suits your needs. Ultimately, you can't go wrong with any of the choices above.
To get started, just open an account, deposit your funds and choose your cryptocurrency! It really is that simple to start getting involved in the cryptocurrency market.
Not sure what coin to start with? Check out our guide on the top 10 cryptocurrencies.