TRADE THE MARKETS BY FOLLOWING

THE BEST FREE FOREX SIGNALS OF 2023!
Last Update: December 10th, 2023
FX Leaders trading experts spot market
opportunities
and provide you with
easy to follow trading signals
Live Forex Signals
GET ALERTS
ACCESS ALL FX, COMMODITIES & CRYPTO SIGNALS.
GO PREMIUM
Entry Price
Stop Loss
Take Profit
<% signal.stopLoss %>
N/A
<% signal.takeProfit %>
N/A
Description
<% signal.description %>
FOREX SIGNALS PROFIT/LOSS REPORT
For Premium Members Only
Full access to Signal Reports
SIGNALS HIGHLIGHTS MARCH 2023
Risk sentiment has been turning on and off since the beginning of 2023 in Forex, turning positive in January after the slowdown in US economy, a less hawkish remarks by the FED and the slowdown in consumer inflation to 6.5%, which sent the USD lower. But the economic data showed strong improvement and the slowdown in inflation lost speed in February, so the sentiment turned negative after the latest round of rate hikes from the FED and other major central banks. In March so far the USD is looking bearish again and risk currencies are climbing higher as odds for strong FED hikes have declined.
Cryptocurrencies turned bullish in January and after a retreat in the first few days of February, they continued to move higher. We also so another retreat in early March, but buyers came back, which shows that the crypto winter is over. Ethereum returned above $1,600 while Bitcoin pushed above $25,000, with buyers remaining in control, despite the negative sentiment in financial markets, which is a strong bullish signal.
Commodities turned bearish last week, after recuperating for several weeks. The deterioration in the risk sentiment. Crude Oil and Gold resumed the larger bearish trend as they suffered some heavy losses, which will likely continue as the global economy is still heading into a recession.
Stock markets and Indices have been on a bullish trend since October last year as central banks started slowing down with interest rates. Although in the last few days, they have been retreating lower as well, as the sentiment remained uncertain.
Signals Feed
Our Forex Signals
Long/Short Term Signals
Short term signals are normally traded within a timeframe of anywhere from 10 minutes to a few hours, and offer up pips ranging between 15 and 50 pips, based on the market movement. On the other hand, longer term forex signals are traded between 1 day and go up to a month and sometimes even longer. These longer trades offer up a higher range of pips, from anywhere between 70-80 pips to 250 pips, and possibly even more, depending on market conditions. FX Leaders offers forex signals across a wide range of timeframes, suited for both short term as well as long term trading. Read about
the difference between short term and long term signals
Non-fx Signals
The commodities market is known for its high volatility, with many an opportunity to generate profits, as long as you trade carefully. FX Leaders offers signals to trade leading commodities, including crude oil – both US WTI as well as UK Brent, gold, silver, platinum and palladium. Stay current and find the best trade ideas to make the most from trading commodities with FX Leaders. Cryptocurrencies are one of the latest and fast emerging group of instruments to trade, and have turned several early adopters into overnight successes. However, the crypto market is an extremely volatile and unpredictable one, with considerable levels of risk. FX Leaders' team of analysts has the expertise to handle the highly volatile world of cryptocurrencies and publishes trade ideas for leading digital currencies, including Bitcoin (BTC), Ethereum (ETH), Dash (DAS), Litecoin (LTC) and Ripple (XRP). In addition, our analysts also publish latest analysis to explain the idea behind the signals they publish. These analysis articles will help you develop your skills trade commodities and cryptocurrencies with greater confidence.
Forex Signals Profit/Loss Report
FX Leaders offers a comprehensive profit/loss report detailing the performance of all the forex signals we publish – a service exclusively available to our premium members. Premium Account holders can access the P/L report for forex signals over the past several years, and filter the report based on when the signal closed, select specific instruments, type of signals (short term vs. long term), and even customize the date range. What's more, as a premium subscriber, you can even download the report as an Excel file to perform your own analysis on the performance of our forex signals.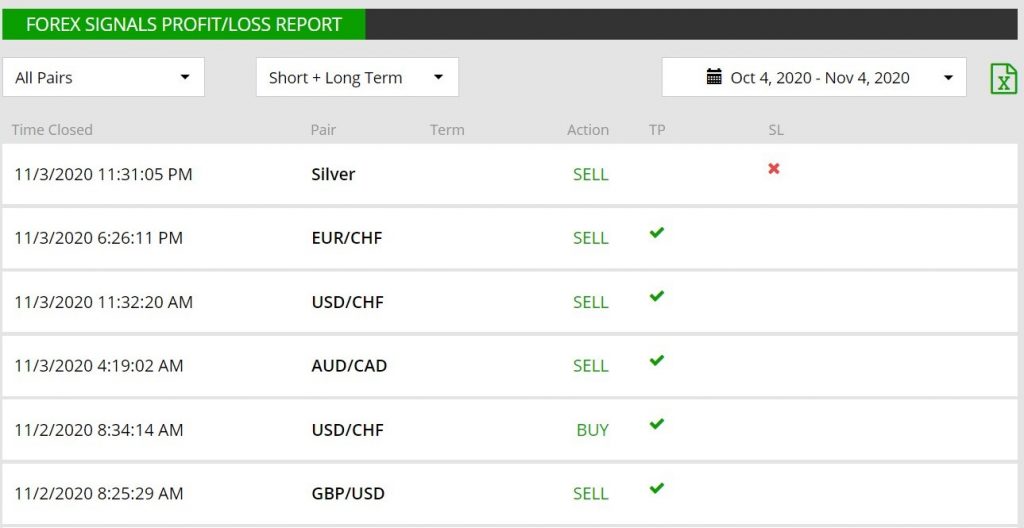 Trading Alerts
As a premium member, you will receive email messages and notifications on your mobile phone so you never miss a trade. Additionally, you will instantly receive the full signal details which includes the time the signal was issued, entry price, the instrument to trade (forex pair/commodity/index/cryptocurrency), type of signal (buy/sell), and the take profit and stop loss levels. Get
Trading Alerts
Now.
MOBILE ALERTS
EMAIL & SOUND ALERTS
Signals News and Analysis
There are all sorts of forex signal services available. Many individual forex traders provide signals through the MT4/MT5 platforms or through their brokers as trade copiers, such as ZuluTrade or eToro. At FX Leaders, we have a team of professional traders and analysts who generate new forex signals every day. We are proud of our services and performance and are constantly working to improve them. In 2017/2018, FX Leaders introduced new trading signals on commodities, indices, and cryptocurrencies, allowing traders to diversify their trading portfolios. If you have been following FX Leaders, you may have noticed the connection between our live market updates and our forex signals. Besides issuing signals, we try to accompany the signals with the strategies and reasons behind them. Check out
Signals News and Analysis
here.
Forex Economic Calendar
FX Leaders' economic calendar keeps you updated about all the major, market moving events that can impact your forex trades. Stay updated about what's coming up and even get real-time updates by our analysts on economic events so you can make the most of a potential, upcoming trade opportunity. Know what event can drive the maximum price action in the forex market, which key currency pairs are affected by it and how they are expected to move upon the release of data. This will help you plan ahead and shortlist trade ideas to execute when the economic event goes live.
Forex Economic Calendar
Forex Signals Guides
What Are Forex Signals?
Forex signals are, essentially, trade ideas indicating the market trends in real time. Trading signals are used by novice and professional traders alike. Most forex signals include the position type (buy or sell) as well as the take profit and stop loss levels. FX Leaders provides signals on forex pairs, commodities, indices, and cryptocurrencies.
What Are Forex Signals?
How to Use Our Forex Signals?
Follow the live signals and manually copy them to your own trading platform by opening a buy/sell position according to the data of the active signal.
FX Leaders forex signals are essentially trade ideas. The trader receives the position (buy/sell) posted on the forex signals page together with the stop loss (SL) and take profit (TP) levels. All traders need to do is to copy the trade at the market price when the signal goes live.
This is what an "Active" (or "live") signal and a "Get Ready" signal looks like:
In addition to 'Active' (live) signals, FX Leaders uses 'Get ready' signals. This type of signal is published to let traders know when the FX Leaders analyst team sees a favorable technical chart setup or fundamental event, and are about to open a live signal.
How to use our forex signals?
How to Make the Most of Forex Signals?
FX Leaders' expert analysts employ both short and long-term trading analysis and strategies. Due to this, different types of traders can use FX Leaders' trading signals as the signals can match different trading styles, such as technical analysis trading, fundamental analysis trading, day trading, and swing trading.
How to Make the Most of Forex Signals?
Automated vs. Manual Forex Signals
You don't have to follow all our signals by the book. Forex signals are trade ideas, so it's best to consider them as such and whenever possible to increase your profits. Stop loss and take profit levels are given in order to frame the range in which the market is expected to move based on a specific trend. If your trading strategy points to further gains, don't limit your potential... extend your take profit (TP) target or remove it all together to maximize profits.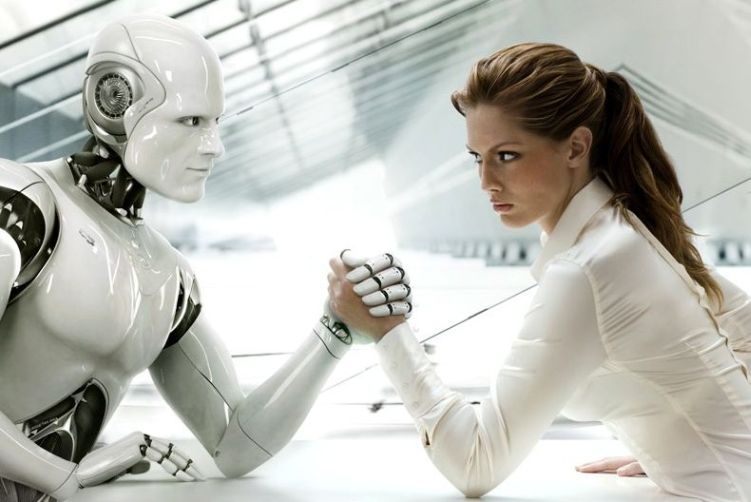 Our signals are managed manually since they are created by our experienced analysts who apply different manual trading strategies to the markets. This is opposed to other signal providers whose signals are generated automatically. There are pros and cons for both services which we explain in our "Forex Signals – Auto vs. Manual" article. We prefer manual signals as we see more value in human intelligence than in artificial intelligence.
Automated vs. Manual Forex Signals
How to Choose the Best Forex Signals Provider?
​One of the most important tools as far as forex trading is concerned is forex signals, and these are offered by various kinds of signals' service providers. In this digital age, finding a good forex signals provider can get a little overwhelming as you can be spoilt for choice when you do a quick online search. How do you trust the information being displayed on a provider's website or the claims they make? Is it worth investing your time and money based solely on what each service provider states or should you dig a little deeper? If so, how do you do this and what do you need to look for?​ ​This guide can help you understand the different kinds of options available in the market so that you can make an informed decision when it comes to picking the right service that you require in order to develop your skills as a trader.
How to Choose the Best Forex Signals Provider?
Forex Signals for Technical Traders
Some forex traders have the know-how to use technical indicators to analyze price action in currency pairs and discover unique trade opportunities. However, even if you have the expertise to perform technical analysis, it helps to follow and depend on forex signals as well. Forex signals based on fundamental analysis will help technical traders gain the complete picture before making important trading decisions. Knowing the fundamentals behind a sudden movement in the market can help you safeguard against some volatility and even be prepared for large moves that you can make more profits from. In some cases, technical may point to movement in a certain direction but the actual price action could diverge from what your technical analysis has uncovered. Depending on forex signals can also help you understand why the price action in a currency pair has gone the other way as your technical analysis and prevent possible losses.
Forex Signals for Technical Traders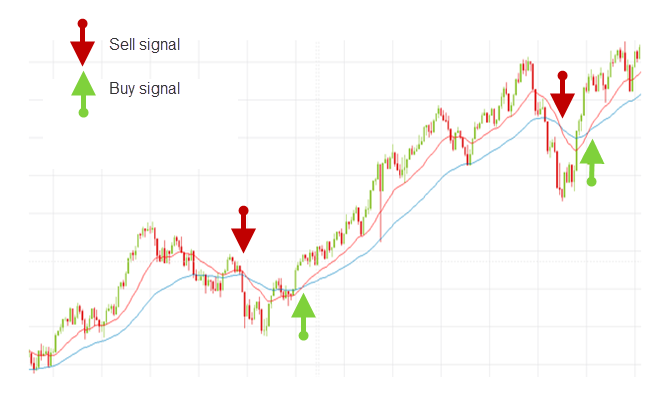 Forex Signals for Scalping
In the forex market, there are several strategies you can leverage to try your hand at generating profits. Scalping is one such strategy that lets you enter positions on a small timeframe, hold it for a few minutes, earn some pips and get out quickly. This is a good strategy to make the most of high volatility in forex markets, but is extremely time sensitive and needs you to get in and out of the market at just the right time. Forex signals are a useful tool if you are looking to try out the scalping strategy - they help you find potential trade ideas in large-range markets, at a time when markets are exhibiting thin volatility, or even when markets are trading with high levels of volatility. In addition, scalping forex signals can help you earn some pips even when you are unsure of how the market could move.
Forex Signals for Scalping
Forex Signals FAQs
Q1. What is a trading signal?
A trading signal is a trade recommendation, issued by a professional trader or by a trading software/programme. Forex signals provide all the information you need to take a trade on a given forex pair or other trading instruments, such as the opening price and opening time, the take profit target and stop loss target. Forex signals are live trading opportunities, which are sent through various means, such as SMS, other messages, or just showing on signal provider websites. Typically, forex signals provide the following information:
"Buy/Sell" – This is a call-to-action-style signal in most instances, with it often taking the form of a direct "Buy" or "Sell" statement.
Stop Loss – The Stop Loss in the signal represents the exit point, which is designed to provide cover in case things go wrong. Detailed by a preset price, what the signal will do (when automated) is pull you out of a trade before losses begin to ramp up.
Take Profit – The Take Profit target is the opposite of the Stop Loss signal, the Take Profit closes the signal once the price has reached that level, booking the profit.
Entry Price – The Entry Price in a forex signal is the price the the forex pair was when the signal was issued. It helps followers compare the price of the currency pair at the time when the signal was opened with the actual price at the time of opening the order.
Opening Time – The opening time is sometimes sent out as information with the signal, the SMS, e-mail etc. The opening time lets followers see when the signal was issued, just in case there is a delay due to internet connection.
Q2. How to read forex signals?
Forex signals are very easy to read, since they provide all the information needed to trade. A forex signal is basically information to trade. With the forex signal you get the opening price, the forex pair for the trade, the action (buy/sell) and the take profit and stop loss targets. All you need to do is to follow the instructions. Open the trade as soon as possible once you get the signal, so the actual price is as close to the entering price in the signal.
Q3. How to understand forex trading signals?
As a trade recommendation, the information and details such as the Buy/Sell action, the Opening Price, the Take Profit and Stop Loss targets and the Opening Time are specified well, which you can follow very easily when trading. But, you are not obligated to follow the instructions precisely as received. Signal receivers are also traders themselves and when there's potential for more profit, they can also move the take profit target further to maximize profits.They can also move the stop loss, to nurse their trades, close their trades whenever they want or even not follow the signal at all, if markets have changed too fast.
Q4. What is a forex signal service?
A signals service is a provider who offers forex signals, issued either by professional forex traders and analysts or by an automated trading software. Some forex signal services provide free signals, while others offer them for a fee.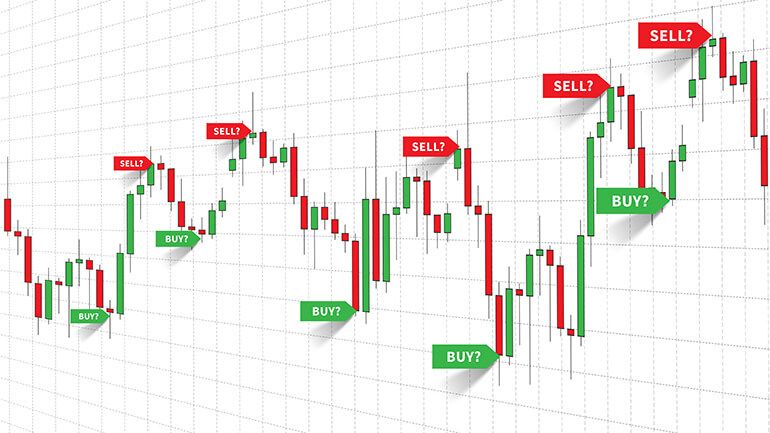 Q5. How to trade forex signals?
Forex signals are easy to trade. Basically, you open a trade as soon as you get the alert for the trade, as a trading signal with the specified trading instrument, buy/sell action, entry price, take profit and stop loss levels. All they have to do is copy these levels. Beginners in forex usually follow signals this way. Traders with more experience often also add their experience, in order to increase profits, by nursing the trades and playing with stop loss and take profit targets.
Q6. What is the best forex signal provider?
The best depends mostly on performance, so the providers with the most profit are usually preferred. But, always after testing their performance, to see if it meets the results they claim. FX Leaders is one of the most popular analysis and forex signals provider, empowered by a team of experienced analysts who utilize a variety of skills and strategies and are worth following for trade recommendations.
In addition, different other factors also take their weight in the total score card for a good signal provider. The option and the time you receive the message after the trade is open are important. The risk factor as well, because some signal providers open too many signals and place quite large stops. This increases the risk. Automated trading signals might be good at certain times, but they can't read fundamentals, epidemics, OPEC decisions, politics, etc, when the potential for profit is immense. So, you have to combine all these factors to see what signal providers are best.
Q7. Are forex signals legit?
As a trader, do take care to ignore claims of false profits and perform due diligence before subscribing to a forex signals service. One possible way to do this is to test the service by adding it to your own market analysis toolkit to assess the performance.
As long as signals providers offer trade recommendations, they are legit, but their acclaimed performance might not be too legit. If legit means profitable, then you have to follow some trades either by watching the signals or copying them on a demo account. Usually, the more transparent a signals service is, the more legit their work is.
WHAT OUR CLIENTS ARE SAYING:
"Great work guys and I can confirm that I rode at least 300 of those 800 pips of profits which your trading signals spotted over the last 2 days. It was great for my account. I just need to know how on earth you guys manage it?"Frank Carlini , Canada
"I've traded with your free Forex signals for almost a month now and so far so good. It is the first time that i copy forex signals, and honestly, it is so much better than trading by myself. I am actually enjoying it. I could not believe that someone was giving away free signals that actually worked! I thought there had to be a catch, but to my amazement they do work and for the first time I will more than likely open up a real account because of you. Keep up the good work"Siddhart Mohan , South Africa
"I came across fxleaders.com and started following your trading signals. I could not believe that such great performing signals were totally free! I am thankful for this service & support. Services as yours are really helpful for newbies like me. Highly recommended!"Silvio Bucheli , Italy
"Looks like there are some great minds behind your fx signals watching closly those candlesticks, always getting the job done. thank you!"Eliud, Kenya
"Great work guys, I am going to get a premium account... Thanks for the best signal."Kawsar Ahamed, Bangladesh