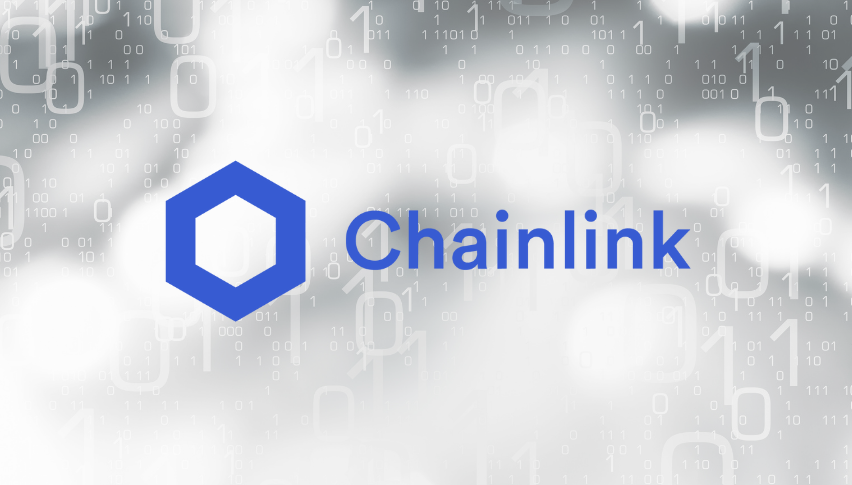 Who is Sergey Nazarov and what is the Future of Chainlink 2.0
Posted Wednesday, January 12, 2022 by
Arslan Butt
• 3 min read
Chainlink is one of the most rapidly expanding cryptocurrency projects, bridging the digital and real worlds through data. LINK is present throughout the crypto industry. Over the last three years, the company's core oracle technology – a method of feeding external data into programmable smart contracts – has been implemented in over 300 applications. It has become such an essential part of decentralized finance (DeFi) that Vitalik Buterin has urged projects like UNI to convert into rival oracle tokens, in order to decentralize the space further.
Chainlink's native token, LINK, has risen to become one of the most valuable cryptocurrencies in terms of market capitalization. This update unveils some facts about Sergey Nazarov and the future of Chainlink 2.0. 
Who is Sergey Nazarov?
Sergey Nazarov is a Russian web entrepreneur best known as the co-founder of Chainlink and SmartContract, and in addition to these ventures, he also co-founded CryptaMail and Secure Asset Exchange. In the early 1990s, his family relocated to New York. 
Nazarov was introduced to computers at a young age, owing to the fact that both of his parents were engineers. Nazarov first "sat in front of a keyboard" when he was five years old, and he was infatuated with Legos and enjoyed disassembling antique cathode-ray TVs to discover how they worked. Nazarov also enjoyed playing real-time strategy video games. 
Sergey Nazarov obtained a bachelor's degree in Philosophy and Management from New York University. As per his LinkedIn profile, before founding his businesses, Nazarov worked as a Teaching Fellow at NYU (New York University) Stern School of Business (January 2010 – May 2010). He also worked as an Intern-in-Residence Associate at FirstMark Capital, from April 2009 until November 2010. 
Nazarov returned to Russia with a limited investment fund targeting highly specialized R&D teams after leaving FirstMark in November 2010, whilst running his boutique web development firm and experimenting with Bitcoin at the same time. Nazarov said that he was still struggling to sort out where he wanted to go with his profession at that time, but he eventually decided to concentrate on the emerging sector of blockchain technology.
What is the Future of Chainlink 2.0?
The Chainlink network is essentially a collection of independent oracles without a centralized node network. Oracles serve as a link between blockchains and other entities, allowing them to communicate with other systems successfully. Furthermore, they aid with scalability and security.
Oracle networks aggregate data from multiple decentralized nodes to lessen the likelihood of data transmission failure. The most recent Chainlink version takes things a step further by establishing many decentralized oracle networks capable of bi-directional data flow.
Creating hybrid smart contracts with Chainlink 2.0 
This quick success, combined with the weird cult mentality surrounding Chainlink, has prompted serious worries about the initiative. Buterin, for example, has stated that the system lacks a consistent method of penalizing faulty data suppliers. The Chainlink team has published a white paper outlining potential solutions in this area.
Chainlink 2.0 will make it possible to create hybrid smart contracts that can access off-chain resources. Furthermore, the new method will make it easier for oracles to "arbitrate off-chain oracle conflicts." 
Chainlink 2.0 would add a second layer of trusted oracles to supervise the network and introduce the concept of "explicit staking." Though detractors have voiced concerns in this area, it's difficult to argue that Chainlink hasn't established a product-market fit.
Chainlink 2.0 – Scalability and Security 
Scalability and security are two significant advantages of the latest release.
Scalability

is probably the most critical result of the new system. Due to constrained on-chain loads, blockchains will attain greater scalability through hybrid contracts and off-chain computation. As a result, decentralized oracles will have increased throughput and decreased latency.

Security –

Super-liner staking improves security by making manipulation twice as tricky. Overall, the new system delivers unrivaled assurances to its users regarding the authenticity, availability and security of obtaining off-chain data.
The Bottom Line
Chainlink has been one of the best-performing altcoins in the last year, and it appears to have a promising future. Its new version will strengthen its position as the go-to oracle in the smart contract space.
Users will benefit from unrivaled scalability and security while using hybrid smart contracts. Analysts are mainly bullish on its price for the rest of 2022 and beyond; so, the current dip is the perfect moment to buy the coin for a low price.