How to Choose the Best Cryptocurrency Broker
Trading cryptocurrencies like bitcoin, ether (Ethereum), Litecoin, dash, and ripple (XRP), has recently produced unheard-of returns. However, cryptocurrencies are dynamic, volatile instruments, and need to be handled prudently, in the most optimal way. To accomplish this, the first important step is to choose a reliable, well-established forex broker to facilitate your cryptocurrency trades.
In order to trade cryptocurrencies profitably, you must have superb execution speed, razor-thin spreads, a robust trading platform, and deep liquidity pools. The following brokers offer these features and much more:
Broker
Benefits
Regulation
Min. Deposit
Instruments
No leverage – it's like owning the cryptocurrency
Failsafe flash crash protection
Positions stay open overnight and over the weekend
Trade 24/7
No additional fees on long trades. Additional fees apply for short trades.
CySec
FCA
$200
Bitcoin, BCH
Ether (Ethereum), ETC
Litecoin, Ripple
Dash, NEO
BTC/EUR, ETH/EUR
XLM, EOS
Up to 1:20 leverage on bitcoin
7 cryptocurrencies offered!
Positions stay open overnight and over the weekend
EU – MiFID (by CBI)
Australia – ASIC
Japan (FSA)
BVI
South Africa (FSB)
$100
Bitcoin
Ether (Ethereum)
Ethereum Classic (ETC)
Litecoin (LTC)
Ripple (XRP)
Dash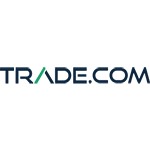 Low spreads
Leverage on cryptocurrencies
Zero commission
CySec
$100
Bitcoin
Ether (Ethereum)
Dash
Litecoin
Trade cryptocurrencies 24/7
No deposit required
Zero commission and no withdrawal fees
CySec
FSB
Bitcoin (BTC/USD)
Litecoin (LTC/USD)
Dash (DASH/USD)
Ethereum (ETH/USD)
FX Leaders Cryptocurrency Broker Review
When trading cryptocurrencies, it is really important to team up with a trustworthy forex broker who is regulated by at least one reliable financial authority.
Other aspects of cryptocurrency trading like the spread (cost of trading), leverage (gearing), and the range of cryptocurrencies offered, should also be considered when selecting a suitable broker for your specific crypto trading needs. Take a look at what these remarkable cryptocurrency brokers have to offer:
FX LEADERS CHOICE FOR 2018
eToro
Setting the Standard in Cryptocurrency Trading
With eToro, the world's largest and most established social broker, you can trade several cryptocurrencies with the following advantages:
No commission or rollover charges on long (buy) trades
Competitive spreads
Failsafe flash crash protection
Trade cryptocurrencies 24/7, 365 days a year
Copy cryptocurrency specialists' trades for free
Earn commission on cryptocurrency trades as a popular investor
With more than 6,000,000 registered users, eToro is the giant leader of the retail trading industry. This dynamic social broker is dedicated to providing its members with the best trading experience possible. Start trading cryptocurrencies and hundreds of other assets on eToro's social trading platform today!
Avatrade
The Veteran Award-Winning Broker
Avatrade offers CFD trading on all the major cryptocurrencies. The advantages Avatrade offers on trading cryptocurrencies include:
Avatrade is a safe and regulated broker – regulated by 5 institutions
No commission or additional fees (above the spread) on
cryptocurrency trades
Fast and reliable trade execution
Top-class customer service
Trade 7 cryptocurrencies on MT4 or AvaTraderACT
Avatrade has taken the retail trading industry by storm. With a wide range of financial instruments including the 7 most prominent cryptocurrencies, this broker has equipped thousands of traders with some of the best trading tools and platforms available. Start trading cryptocurrencies with Avatrade today!
TRADE.com is proud to offer bitcoin, ether, litecoin, and dash. Trade.com offers the following advantages when trading these cryptocurrencies:
Low spreads
Zero commission
Choose between Webtrader and MT4 platforms
TRADE.com is a trusted forex brand who provides
immaculate support and service to its clients. Traders will not only enjoy excellent trading conditions but also TRADE.com's Markets Outlook, Education Centre, Economic Calendar, and Advanced Charting Software. cryptocurrencies with TRADE.com today!
Markets.com now offers to trade on four major cryptocurrencies – litecoin, ether, dash, and bitcoin. Markets.com's advantages on cryptocurrency trading include:
Web and mobile trading platforms
Tight spreads
Superior trading tools and charting
Live streaming news feed
Trade cryptocurrencies 24/7, Mondays to Saturdays
Zero commission and no withdrawal fees
More About Cryptocurrencies
The first decentralized cryptocurrency, bitcoin, was invented in 2008 by the pseudonymous Satoshi Nakamoto who sought a peer-to-peer electronic cash system which doesn't require a central governing authority or administrator. A cryptographic mechanism combined with blockchain technology is used to control the money supply and transactions in the Bitcoin network.
After bitcoin, numerous cryptocurrencies were established of which most use the same (or similar) blockchain technology as bitcoin. Today, the most prominent cryptocurrencies are bitcoin, ether (ethereum), ripple (XRP), litecoin (LTC), ethereum classic, and dash.
Since inception, some of the most prominent cryptocurrencies have achieved unimaginable gains. For example, on June 12, 2017, bitcoin (at $2975) had returned more than 371 million percent on an original investment made in 2010 at a price of $0.0008.
Cryptocurrencies are extremely volatile and exciting instruments to trade. Make sure you team up with the right cryptocurrency broker to leverage your chances of success!