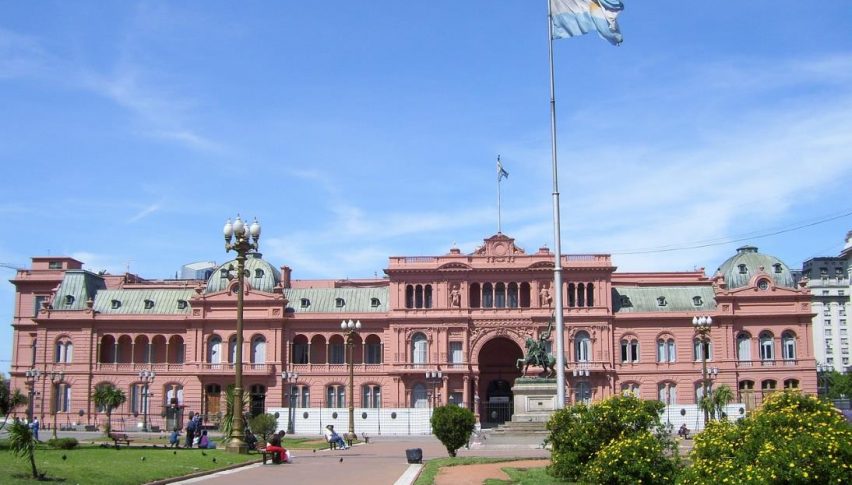 Markets Flat On The Wall Street Cash Open
The lead story of today's session has to be the G20 Summit, headlined by the much anticipated Trump/Xi meeting. To be honest, a majority of the reporting I have read on the event has been negative. Everything from the dawn of a "new cold war" to a "December risk liquidation" are being floated as possible outcomes from Trump/Xi. Is there really that much at stake?
Well, the markets think so. Stock investors have sat on their hands since the Wall Street open. The U.S. indices are nearly flat, trading modestly negative. For now, traders are taking a break and tuning into the developments out of Buenos Aires.
A Dull Friday On Wall Street
For the first hour of trade, both the DJIA and S&P 500 are trading slightly to the bear. The muted action is evident in the December E-mini DOW. This market is in heavy rotation inside of the Daily SMA and Bollinger MP. Sentiment is neutral, but is sure to change as G20 news hits the wires.
There are two levels on my radar for today's session:
Resistance(1): Daily SMA, 25447
Support(1): Bollinger MP, 25108
Bottom Line: If the action picks up in the E-mini DOW, scalping longs from support may be a good late-day trade. For the rest of the session, I will have buy orders queued up from 25111. With an initial stop at 25094, this trade produces a tight 12 ticks on a sub-1:1 risk vs reward management plan.
The media appears intent on promoting fear stemming from how "dangerous" and "reckless" this weekend's Trump/Xi meeting is. In my opinion, the dialogue is a good thing. China and the U.S. are economically joined at the hip, with the money involved being astronomical. This fact alone makes the chances of a trade agreement being crafted sooner rather than later highly probable.
At the end of the day, businessmen do business. Be on the lookout for a new U.S./China trade deal to be in place by the end of Q1 2019.