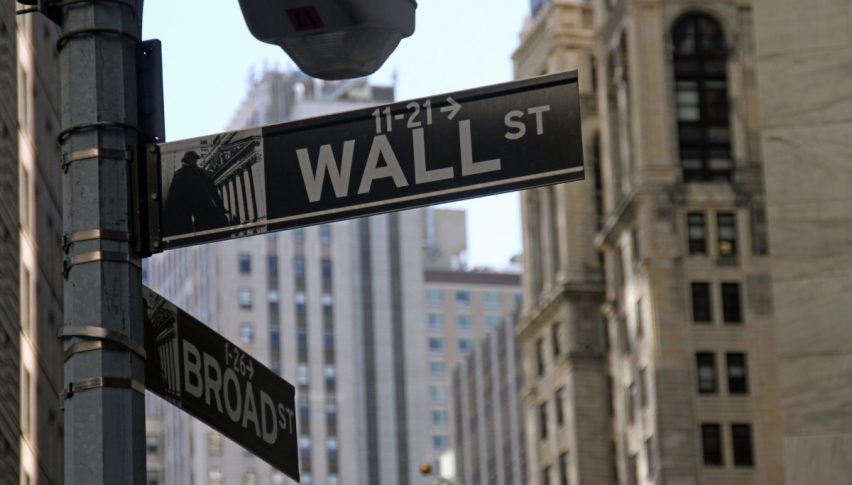 Stocks, Commodities Post Tight Daily Ranges
Comparatively speaking, it's been a quiet day on Wall Street. U.S. stocks are rotating near flat with the DJIA DOW (-215), S&P 500 SPX (-25), and NASDAQ (-45) all posting losses. For the time being, traders and investors are taking a moment to re-evaluate the state of the markets.
March has been a big month for traders and the coronavirus-driven market dynamic. However, tomorrow marks the first trading day of April and the release of a few much-anticipated economic reports. Here is a quick preview of the 1 April U.S. economic calendar:
Event                                                                                    Projected     Previous
ADP Employment Change (March)                                   -154,000          183,000
ISM Manufacturing Employment Index (March)              45.4                 46.9
ISM Manufacturing PMI (March)                                         45.0                 50.1
One positive about the COVID-19 pandemic is that economic expectations aren't that high. If the 1 April reports outperform consensus estimates, we may actually see some bids hit risk assets. Right now, unemployment is the key issue; should the ADP Employment Change (March) outperform expectations, there may be some optimism that the COVID-19 economic fallout may have peaked.
A Slow Tuesday For U.S. Stocks
American stocks are slightly in the red just over the halfway point of the Wall Street session. June E-mini S&P 500 futures continue to rotate near the 2600.00 handle amid moderate participation.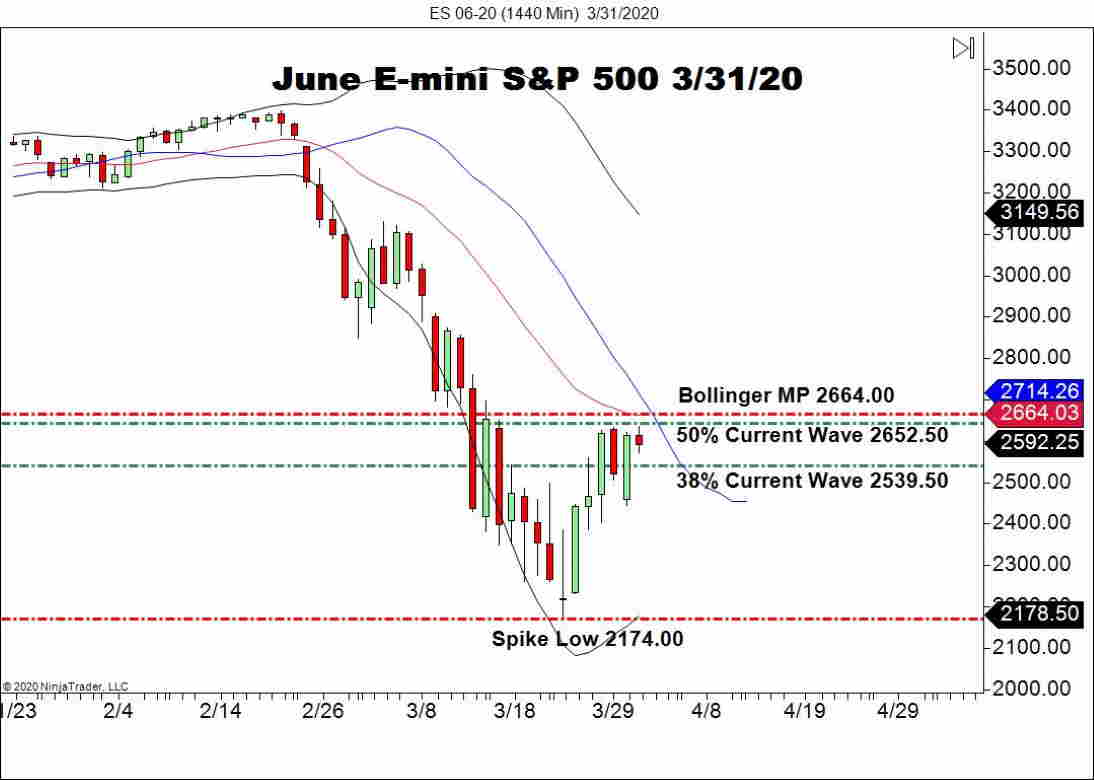 Here are the key levels to watch in this market as we roll toward mid-week trade:
Resistance(1): 50% Current Wave, 2652.50

Support(1): 38% Current Wave, 2539.50
Overview: Right now, it's anyone's guess which way the markets are heading. WTI crude oil is at multi-decade lows, gold is experiencing selling pressure, and U.S. stocks appear to have based. For the time being, it looks like Wall Street is in a holding pattern as institutional capital is happy on the sidelines.
Safe havens such as Gold and the JPY have been taking advantage of the financial troubles with the ban king system and lower FED rate odds
1 week ago