Crude Oil Slipped 165 Pips In Single Day – What it's up to?
Posted Thursday, December 7, 2017 by
Arslan Butt
• 1 min read
Our forex trading signals did really well for us except Crude Oil. Despite the fact that EIA released a draw in inventories, the Crude Oil slipped more than 165 pips to hit our stop. Why did Crude Oil move in opposite direction? Let's figure out…
EIA Inventories Report
EIA reported a drop in EIA inventories by 5.6 million barrels vs. -3.4M in last week. The Crude Oil slumped dramatically by 165 pips on news rather than taking a bullish move. This bearish move came in response to:
1- Abrupt increase in Gasoline Inventories – Gasoline which is often used as a substitute for Crude Oil. According to the report from the U.S. Energy Information Administration (EIA), the stocks increased 6.8 million barrels, to 220.9 million barrels.
2 – Rise In Crude Production – The U.S. crude oil production jumped by 25K (bpd) to 9.71 million (bpd). The investors came out of buying positions in response to news as the increased production will result in increasing supply of Oil in the market. Let's apply the "Law of Demand", the increased supply of Oil results in the drop in prices. Ouch, that what hurt our signal a day before.
WTI Crude Oil – Trading Plan
Today, I'm looking to trade the breakout the range of $55.85 – $56.15. Below this, we can target 30 Pips. While above this Oil can target $56.80. Good luck!
WTI crude oil is enjoying bullish moves as investors continue to look forward to China reopening its economy and easing back on its Zero
7 months ago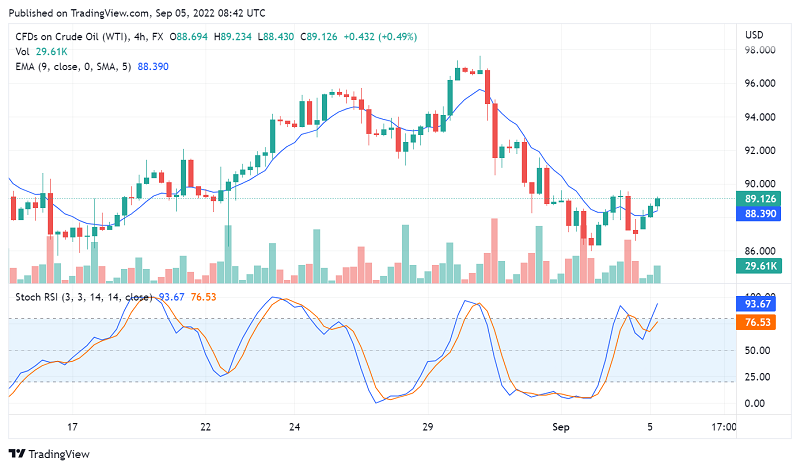 9 months ago