Tax Bill Headed To Trump's Desk: Forex Overnight Preview (GBP/USD)
Posted Wednesday, December 20, 2017 by
Shain Vernier
• 2 min read
The final Congressional vote on U.S. tax reform is complete. The bill will now be sent to President Trump's desk and signed into law. The final signing date is yet to be determined. It has been a long debate over tax reform, but Congressional Republicans have delivered the largest legislative accomplishment of the young Trump administration.
U.S. indices are taking the news in stride, up slightly for the session. The forex action is just as tight, with many of the majors turning in small daily ranges:
Pair                       Range (pips)
EUR/USD               73            
GBP/USD               43
USD/CAD               62             
USD/CHF               57               
AUD/USD               29
Aside from the bullish break by the EUR/USD above topside resistance, there has been moderate price action for today's session. It appears that many participants are already in holiday mode.
Upcoming News Items
The big news item on the agenda for the U.S. overnight session is the Bank Of Japan (BoJ) interest rate decision. Experts project it to remain at a static -0.1%, holding the dovish line championed by Abenomics.
Thursday's pre-market hours feature the U.S. GDP numbers for Q3. Analysts are projecting a number of 3.3%, unchanged from Q2. In my opinion, this number has the potential to come in above expectations. On the heels of consistently strong retail sales and housing data, GDP for Q3 may be poised to deliver strength to the markets.
GBP/USD Technicals
There just isn't a whole lot of action out there today. Tomorrow is likely to be better in terms of volatility and opportunity. The GBP/USD is a likely candidate for a directional move on the U.S. GDP release.
Currently, price is trading very near the Daily SMA. In the event that we see participation pick up, here are the levels for the late U.S. session:
Resistance(1): Daily SMA, 1.3388

Resistance(2): Swing High, 1.3548

Support(1): 20 Day EMA, 1.3362

Support(2): Bollinger MP, 1.3353
Bottom Line: For now, I am in a holding pattern ahead of the U.S. GDP numbers. In the event that the GBP/USD experiences a bull run toward the swing high of 1.3548, a short trade setup may develop. Be sure to check back for a detailed trading plan if a fortunate scenario unfolds.
With a bit of luck, these markets will get moving in the coming hours. Until then, trade smart and for tomorrow!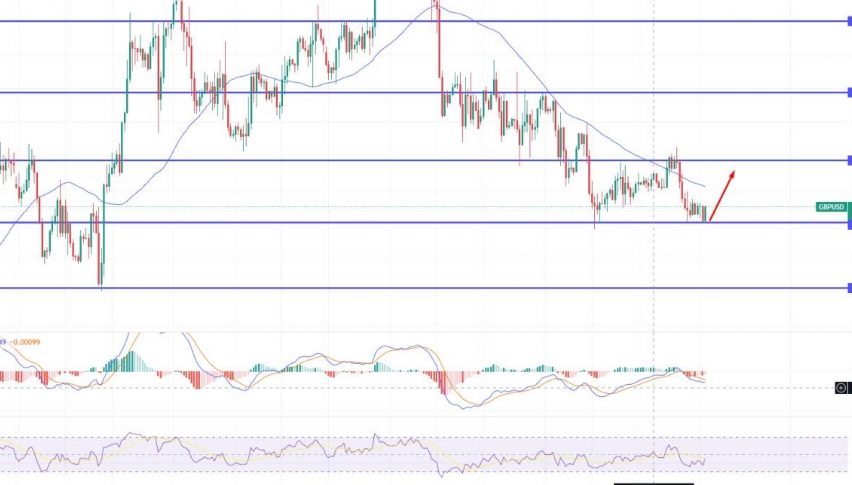 5 months ago