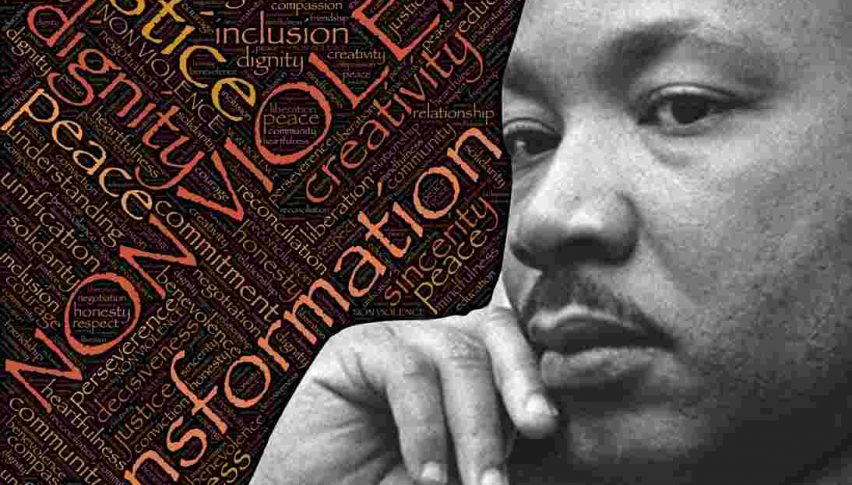 MLK Holiday Trading-Hawaii Missile Warning
Today's action on the financial markets is typical of an abbreviated session. It is a federal holiday in the U.S., with banks and governmental services closed in observance of Martin Luther King Jr. day. Futures markets feature an early close, while equities markets on the NYSE, NASDAQ, and American Stock Exchange are actively observing the holiday.
In much the same fashion as December's holiday season, be on the lookout for thin volumes and chaotic price action. Many liquidity providers are away from the markets today, creating irregular trading conditions. Buyer beware.
Forex Action
Action across the forex has been cruel to the USD. If you are late arriving to the markets, check out some of the losses the Greenback has posted against the majors:
Pair                              Gain/Loss (Approximate)
EUR/USD                             +60 pips
AUD/USD                            +65 pips
USD/CAD                            -40 pips
USD/CHF                            -60 pips
All in all, it has been a brutal open to the trading week for the USD. The reasons for the sell-off are largely debatable, but Sunday's Hawaii missile scare has investors on pins and needles. U.S./North Korea relations have been strained more than usual lately, ahead of next month's South Korea Winter Olympic Games.
Sunday's ballistic missile warning to residents of Hawaii is just the latest reminder that diplomatic tensions are capable of shaking up markets considerably. The result has been a dramatic dump of the USD and more strength in gold pricing.
It is anyone's guess what lies in store for the remainder of 2018, but early January has shown the bears to be in full control of the USD.