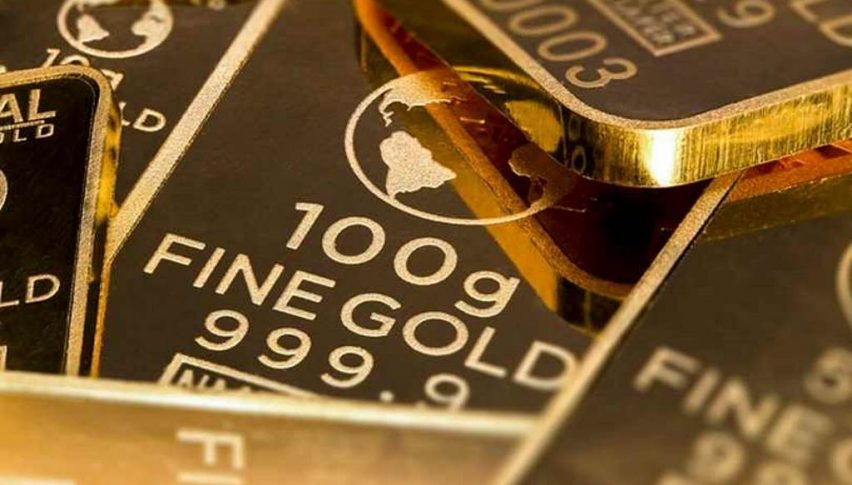 Gold: An Intermediate-Term Technical Outlook
It has been a rough session for commodities and equities. February gold has experienced an 85 tick decline, while WTI crude is off slightly. The U.S. indices are also down, led by the DJIA  losing nearly 100 points. No doubt about it, all three being in the red is a rarity for 2018.
An interesting dynamic between gold and U.S. equities has emerged over the past several months. Traditional financial theory tells us that when equities rally, gold slumps. The opposite is also thought to be true; when there is trouble on the horizon, safe-haven values explode.
Over the last six months, traditional finance has proved invalid. "Risk-on" has included a run to safe-havens, featuring bullion.
Gold Technicals
Knee-jerk reactions are the norm in financial markets. In order to avoid making snap judgments based on today's sell-off in gold, let's take a look at the weekly chart as of yesterday's close.
Stepping back and viewing the markets from 10,000 feet can help us gain the proper context. In the case of gold, the picture is straightforward. For the immediate-term, here are the key observations regarding this market:
2017's high of 1365.8 is highly likely to be tested. This value will change when the front month gold futures contract rolls over, but for now it is valid.

We are in the midst of a steep uptrend. If this week closes positive, it will be the sixth consecutive green candle.

The Bollinger MP is approaching the Weekly SMA with an upward trajectory. In the event that a crossover occurs on the weekly timeframe, this market will be poised to slow down and retrace.
Overview
The bulls have control of the gold market. As of yet, I have not heard a reason for this that rings true. One thing is for sure: the bears are getting routed and have serious work to do before we can consider a correction.
Without a definitive test of 1305.00, my long-term bias will remain bullish.