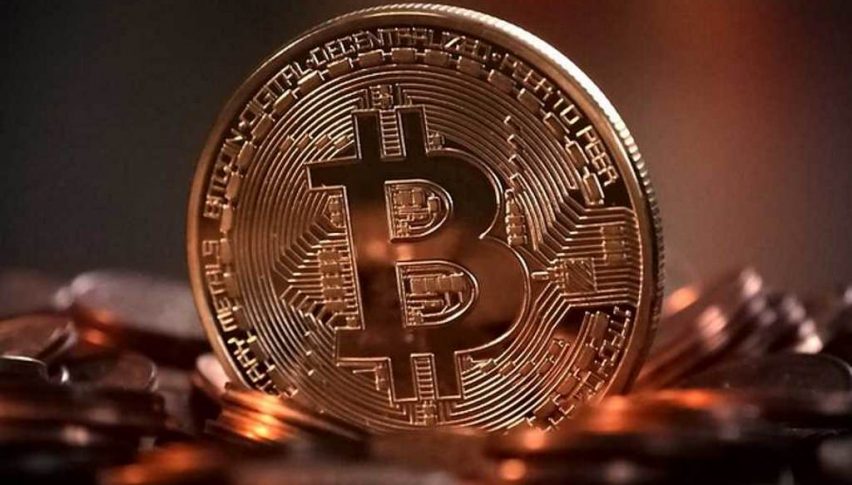 Unprecedented Volatility For Bitcoin, Cryptocurrencies
To say that the world of cryptocurrencies has been "volatile" over the past week is almost a joke. Volatility is a regular part of everyday life for an active trader. The last seven days in the cryptocurrency markets have been something else—a true picture of fear and greed.
It really doesn't matter what one's opinion is on cryptocurrencies. There is no denying that they are currently the premier game in all of finance. Whether it is soaring asset values or crazy selloffs, the action in these markets is staggering.
To illustrate this point, take a look at the seven-day pricing swings for some of the biggest names in crypto:
Coin                              7 Day % Change                 Dollar Value
Bitcoin (BTC)                      -19.49%                          -$2,730
Bitcoin Cash (BCC)            -32.26%                              -$834
Ethereum (ETH)                 -19.74%                              -$254
Litecoin (LTC)                     -20.18%                                -$48
This group of statistics is amazing, as is the loss of value. Of course, the yearly gains remain astronomical, which seem to be keeping sentiment toward cryptocurrencies very positive among investors.
Bitcoin (BTC) has been the big story of the week trading within a titanic $5000 range. The action has been hot, with the major area of contention being $10,000. If you have made money off of the action, well done! If not, check out the signals page for a fresh approach to BTC.
Overview
News items have been huge factors driving the volatility in these markets. Daily reporting seems to be gravitating toward coming regulation and hacking issues. A majority of the media coverage highlights negative aspects of the crypto markets, in a skeptical tone. This is a curious theme, and one that is worth monitoring in the coming months.
If you are active in cryptocurrencies, do not ignore the news. These markets appear to be walking on a razorblade, so attention must be paid not only to the headlines but the tone of reporting.
It goes without saying, have your stops in place and leverage under control at all times!