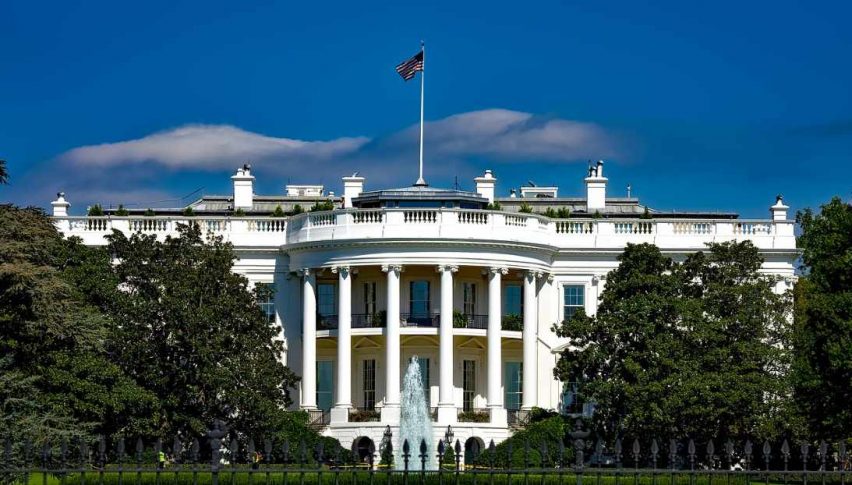 U.S. Government Shutdown And The Markets
Leave it to the government to cause a stir in the markets when it is not necessary. Last Friday, we talked about the prospects of a government shutdown and the potential impact upon the markets. The U.S. government has officially shut down, leaving many federal employees on furlough.
It seems that weekends are the preferred times for governments to take action. As active traders, we are left to deal with an unpredictable Monday morning open. Today has shown investors to be hesitant in the U.S. indices, with the DJIA and S&P 500 both opening in the red.
The USD is hanging tough, trading in tight ranges across the majors. Today's upcoming 3-month and 6-month U.S. Treasury Bill auctions will be interesting. With the nervous tone coming out of Washington D.C., yields may rise as investors begin to look at bonds seriously.
How Will The Shutdown Impact The Markets?
While the media is in a frenzy over the shutdown, it is not unprecedented. Every now and then Congress enters gridlock, forcing many federal agencies to close their doors. It is more of a political football than anything. However, one of the keys to this shutdown is immigration reform. Specifically, construction of the hotly debated border-wall between U.S. and Mexico.
If the border-wall is built and immigration standards are tightened, the impact upon U.S. equities and the USD may be substantial. Upon an exodus of undocumented workers and construction of the wall beginning, employment levels are likely to shift dramatically. These factors may drive U.S. unemployment well under the key level of 4% as the domestic jobs supply is increased greatly.
In addition, operational costs may grow for businesses in the agriculture and manufacturing sectors. Albeit over time, this will cut into the bottom lines of many companies and influence corporate valuations. Investors may take a bearish stance toward these sectors.
While the fallout from the shutdown is likely short-lived, sentiment toward the U.S. indices and USD is capable of shifting on a dime. Traders and investors are a skittish bunch — in the event that any uncertainty surrounding the U.S. labor supply comes to fruition, expect heavy action in the indices and USD.