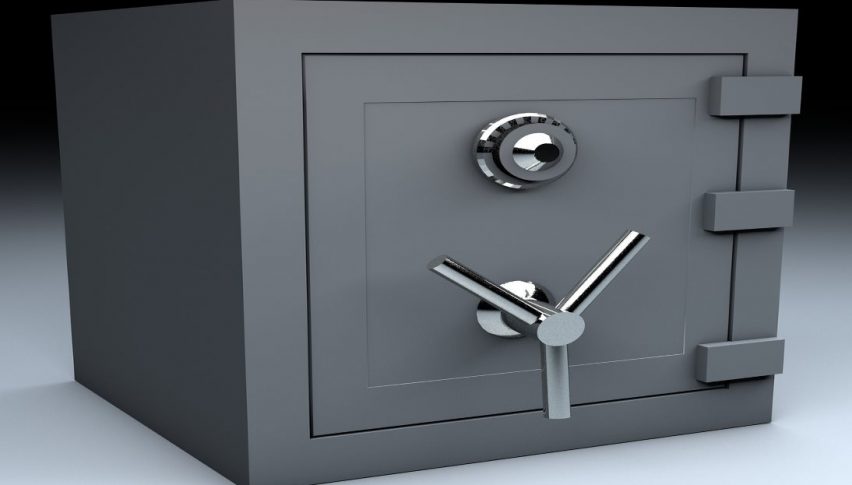 The Run To Safe Havens: USD/CHF Challenges 2017's Low
Traders and investors are choosing to hold just about everything instead of the U.S. dollar. For the session, the USD is down considerably against every major global currency. Safe-havens have posted rallies, as have a mix of U.S. equities.
Two of the day's biggest movers are gold and the Swiss franc, each experiencing extremely heavy participation. February gold futures are up 150 ticks, while the USD/CHF has fallen over 100 pips.
From the surface, this looks to be a clear-cut run to safe-havens. In truth, it is a mass exodus from the USD!
USD/CHF Technicals
The technicals facing the Swissy are straightforward. This is a full-blown trend day down, with the market being completely dominated by bears.
Any range over 100 pips is a rarity for the USD/CHF, so today's mark of 153 pips is exceptional. The last time a daily range eclipsed 150 was on 7 July, 2017 with a range of 172.
As of this writing, buyers have stepped in and defended 2017's low of .9420. It is a recurring theme in the trading, but obvious public numbers draw participation to the market. Being cognizant of their presence can prove lucrative.
Overview: The test and subsequent rejection of 2017's low gives us a clue to where this market may be headed. It is way too early to tell, but if the intrasession bottom of .9427 holds, a concrete stop out point at 2017's low will appear valid. This scenario will set us up for a potential long or a short on a retracement of today's move.
It is an extremely active session on the forex. Check out the signals page for live trade setups as they develop.