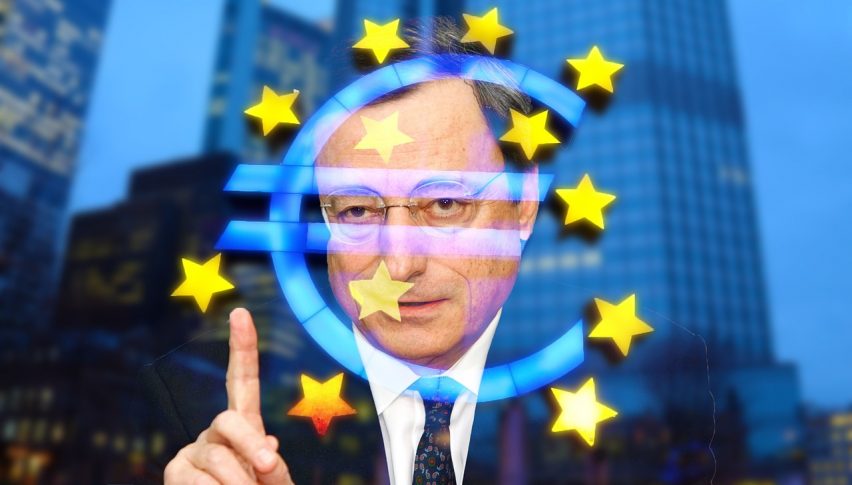 Jan 25 – Trading the ECB Rate Decision
Posted Thursday, January 25, 2018 by
Arslan Butt
• 2 min read
The market turned volatile overnight during the late US session. The hawkish ECB sentiments and dovish remarks from Steven Mnuchin (United States Secretary of the Treasury) caused lows in the Greenback. The market is taking advantage of the vulnerability in the dollar. Today, the ECB and Euro remain under the spotlight. Let's review them…
Top Economic Events To Watch Today
Eurozone – EUR
Spanish Unemployment Rate – The day begins with the Spanish labor market figures at 8:00 (GMT). It's expected to drop to 16.1% from 16.4% in the last month. Honestly, I'm not expecting much movement over this, let's move to the next indicator…
German Ifo Business Climate – At 9:00 (GMT) today, the Ifo Institute for Economic Research will be releasing the data in German business climate. Germany is one of the business hubs of the Eurozone. A positive output really means a lot to the economy and investors.
European Central Bank – Monetary Policy Decision
One of the reasons behind this highly volatile market is the upcoming monetary policy event. Investors seem to price in the hawkish tone of ECB.
Minimum Bid Rate – We have the rate decision at 12:45 (GMT). The European central bank is expected to keep the rate on hold at 0%. Overall, considering the economic scenario, labor market and PMI figures of Eurozone, which surely have improved over time, investors would expect the rate hike. I believe the ECB will take it's time to get the dovish policy fully observed.      
ECB Press Conference – At 13:30 (GMT), we have a press conference. The press conference is about an hour long and has two parts – a prepared statement is read, then the conference is open to press questions.
I'm interested in the questions as they often lead to unscripted answers that can create exciting movements in the market. I'm not sure if we will be able to catch it or not, but it's going to be fun.
How to Trade the ECB Rate Decision?
Traders, it appears like investors have already taken their position on hawkish sentiments. That's why the Euro is soaring dramatically, leaving the dollar behind.  
We are likely to see reversals if the ECB decides to keep the minimum bid rate at 0%. In addition, less than hawkish remarks from the ECB President Mario Draghi can cause dips in the Euro. If you are already in buying, make sure to take partial profits and secure your trades with breakeven stops.
How can the ECB's Monetary Policy impact the Greenback?
The dollar bulls are scratching their heads trying to figure out the reason behind the bearish momentum in the dollar. It can't be just due to Steven Mnuchin's dovish remarks. He appeared just yesterday, whereas, the dollar has been getting weaker since the start of this week.
The single currency Euro has nearly 57% weighting in the calculation of Dollar Index. If the Euro weakens on the ECB rate decision, we will see investments moving towards the Dollar. This would make the Buck bullish against its peers. The scenario will be exactly the opposite if the ECB hikes the minimum bid rate, which is highly unexpected.
Canadian Dollar – CAD
Core Retail Sales m/m – Lastly, monitor the Canadian retail sales at 13:30 (GMT) for potential trades in the Loonie. The data is expected to be released with no surprise at 0.8% vs. 0.8% in the last month.
That's all for today's economic events, I hope this helps you position your trades. Follow us for live market updates. Good luck!
The FED kept interest rates on hold yesterday, but the USD rallied on more hikes to come and higher-for-longer policy
4 months ago