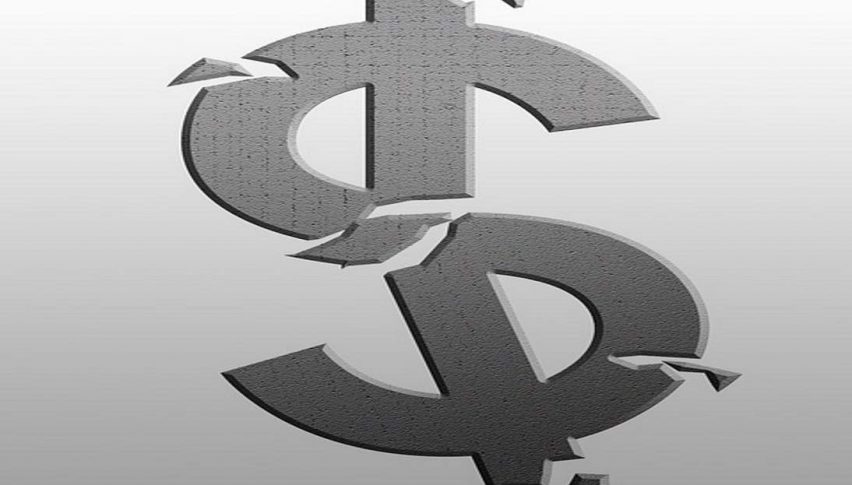 Dateline Davos: World Economic Forum Crushes The USD
It has been a brutal week for the USD. The markets have taken a bearish view toward the greenback, mostly due to the streaming news feed from the World Economic Forum. Without a doubt, champions of the buck cannot wait until the financial elite check out of their Davos hotels and simply go home.
The sentiment toward the U.S. dollar has turned decisively negative. Talks of a trade war are heating up and that means a cheap dollar is in style. Beginning with Mnuchin's statements earlier in the week, and reinforced by Wilbur Ross's views on tariffs, the USD has experienced an all-out assault by the majors.
A Look At The U.S. Dollar Index
From a practical standpoint, USD index futures are not a favorite target of mine. However, the USD index does provide a clear view of performance.
The losses sustained during this week's WEF at Davos have been considerable. The trading range of the USD index has been unexpectedly wide, from an open of 90.155 to a bottom of 88.255. After Thursday's rebound, more selling has been the order of the day.
A big part of being a trader is attributing value to external factors impacting a market. Davos has been a huge driver of sentiment in the USD markets. It stands to reason that the market behaviour during the WEF will have relevance moving forward.
The key takeaway from the WEF, as it pertains to March USD index futures, is the low value of 88.255. This number was established during a time of considerable tumult and huge market participation. If the "Davos low" holds, we could see a considerable rally for the remainder of the year. If not, 2018 could be a terrible year for holders of the greenback.