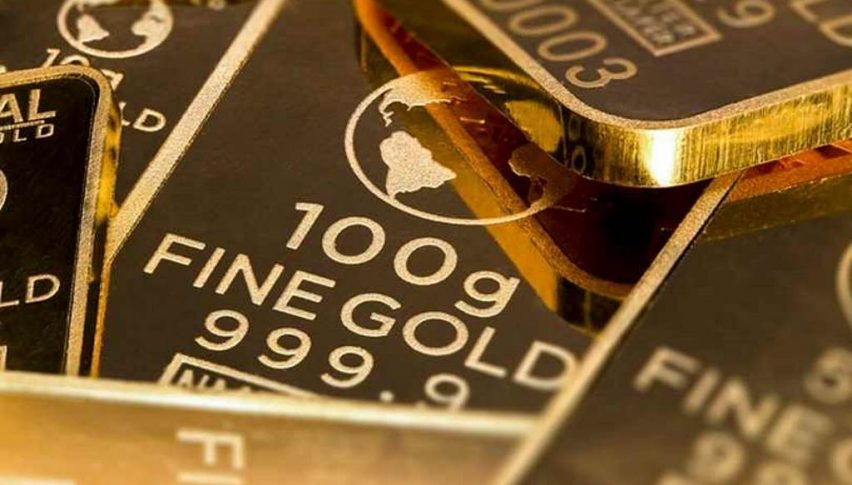 Forex Preview: Breakout Setup In Gold
Once again, we are approaching the end of the trading week. It has been an active four sessions, featuring the U.S. Federal Reserve (FED) announcements as well as President Trump's State Of The Union Address. With such a live news cycle, volatility has been evident across the forex as well as a variety of asset classes.
For the coming 24 hours, here are a few economic events worthy of note:
Country                             Event
New Zealand                    Building Permits (Dec.)
U.K.                                   PMI Construction (Jan.)
Eurozone                          Producer Price Index (Dec.)
U.S.                                   Earnings (Jan.), Unemployment Rate (Jan.)
The headliner of this group is the U.S. Unemployment Rate for January. Experts are predicting the number to remain at a static 4.1%. Amid the lagging GDP estimates of late January, it will be a surprise to see the sub-4% unemployment that many are predicting.
If unemployment disappoints, look for more weakness out of the USD.
Gold Technicals
Traded volumes in gold futures have rolled from the February to April contract. Recent markets have been consolidating, even amid strong participation. For the session, April gold futures have traded over 250,000 contracts.
Bottom Line: In the futures markets, tight ranges often lead to breakouts. On the Daily timeframe, there is a potential bullish break forming.
A long from 1351.1 in April gold futures should produce heavy participation and order flow. A scalping approach is likely to produce a fast winner of 8-15 ticks.
The goal of this trade is to capitalize upon an instant positive price movement. In the event price stalls or retraces, be sure to exit the trade or keep your stop losses relatively tight.
Until tomorrow, trade smart and watch your leverage!