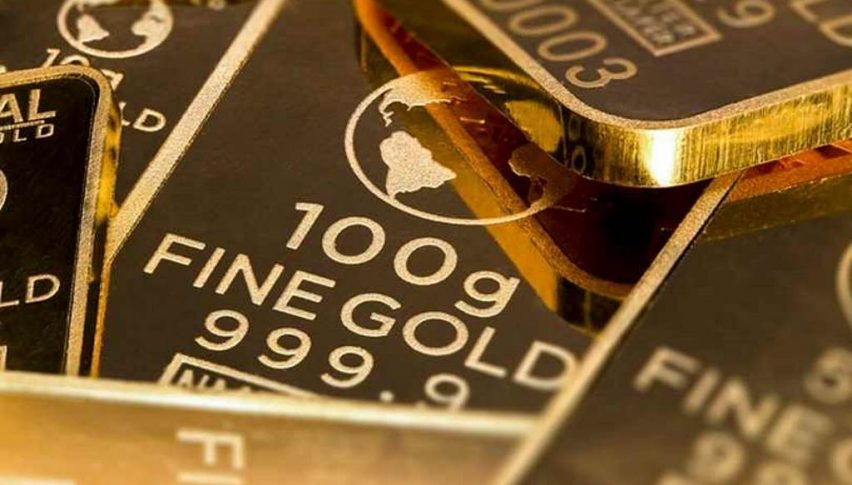 Things to Know Before You Trade Gold Today
Posted Thursday, February 1, 2018 by
Arslan Butt
• 1 min read
Today has started out nicely so far, with the team of FX Leaders closing two winners in DAX and EUR/CHF. The Gold is floating in profit, as well. Here are two things to look out for before placing a new trade on Gold.
Things to Know Before You Trade Gold Today
1) Less-Dovish, More Hawkish FOMC
First of all, it needs to be taken into account that although Fed (Federal Reserve) left the rate unchanged at 1.50% (which is slightly dovish,) in the FOMC statement they made hawkish policy bias by stating that inflation is likely to rise this year.
This ultimately signaled that the Fed is ready to hike rates further in 2018- the Fed is already expected to hikes three times this year, and the first rate hike of 2018 is expected to fall in March. That being said, Gold is trading with a bearish sentiment.
2) Big Day Tomorrow – US Labor Market Figures
Today, the trading activity remains stable, with not much volatility. Most readers will be hesitant to trade the market before the release of big news tomorrow, presented by the NFP. 
Considering the ADP figure, which upbeats the forecast with flying numbers, investors will be expecting similar behavior from the NFP. As we know, the ADP figure 234K proved to be higher than the forecast of 186K. Typically, a positive ADP forecast leads, in turn, to a positive NFP sentiment.
Keeping both of these scenarios in mind, we need to look for bearish positions. We recently closed one signal with 35 pips, and a take profit near $1,338. Stay tuned for more updates on trade ideas and signals. Good luck today!