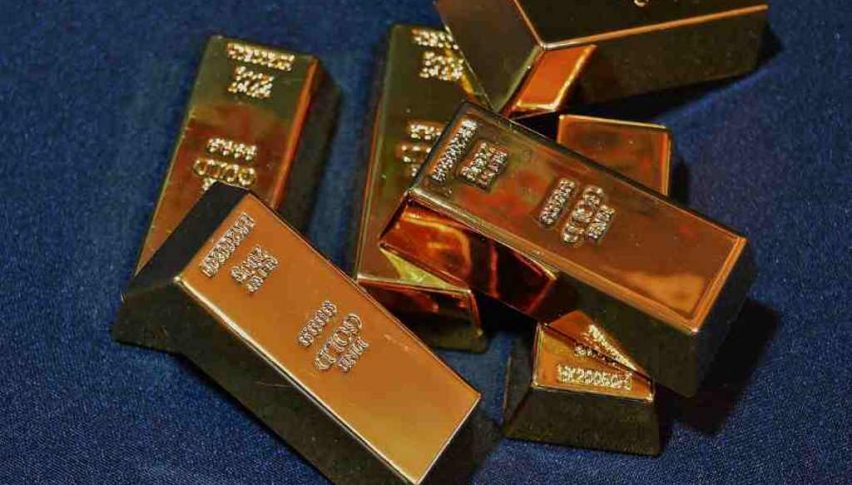 U.S. Jobs Report Shakes Markets: Gold Entering Correction
A strong U.S. jobs report is creating quite a stir in the markets this morning. Over 200,000 new jobs for January have traders and investors pricing a March rate hike from the U.S. Federal Reserve (FED) into the market. Robust job creation has been the catalyst for huge moves in the U.S. indices, USD, and gold.
If you are late to the screen this morning, here is where the action has been:
Instrument                          Move
DJIA                                    -275 points
S&P 500                              -25 points
April gold futures                -88 ticks
EUR/USD                            -90 pips
When trading, one has to expect the unexpected. I do not think that the addition of jobs was a surprise to anyone. However, the markets have reacted in utter shock. As of this writing, we are witnessing a fundamental re-evaluation of everything from Bitcoin to gold.
Gold Technicals
In an update from yesterday, I outlined a long breakout scalp for gold that was incredibly effective. The timing was fantastic, as it went in the late afternoon ahead of today's sell-off. After execution, the trade gained 20 ticks within a minute.
The daily chart illustrates the degree of today's panic selling. If several downside support levels are taken out, we will be able to say that gold is entering a correction. The key support levels for today:
Support (1): Bollinger MP, 1333.6

Support (2): Daily SMA, 1333.0

Support (3): Macro 38% Retracement, 1321.7
Overview: Gold is posing a severe challenge to both the Bollinger MP and Daily SMA. In such a heavy downtrend, going long is an inherently risky play at the current time. Kudos to all who capitalized upon the sell signal from earlier!
With the Bollinger MP/Daily SMA Crossover taking shape, intermediate-term sentiment toward gold may be changing. Only time will tell, but the Monday open may provide a test of macro downside support.