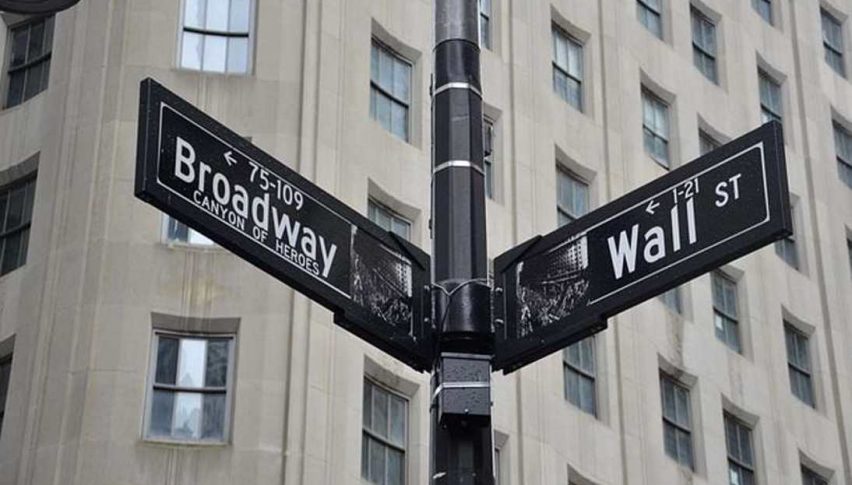 U.S. Indices In The Red-Support Level For The S&P 500
In the U.S., the Monday after a Super Bowl is one of the least productive work days of the year. Don't tell that to this morning's markets. Traders and investors have continued to exit U.S. stocks in big numbers. For a second consecutive session, the U.S. indices have opened heavily in the red. In the first hour of trading, both the DJIA and S&P 500 have seen incredible action.
The key psychological level of 25,000 is coming into play as downside support for the DJIA. If sellers continue to dominate the action, it will be tested. One has to wonder, is this the beginning of a prolonged correction?
S&P 500 Technicals
March E-mini S&P 500 futures are trending heavily to the bear. Traders are running for the door and intraday support levels are being freight trained.
For the first time in months, price has broken beneath the Daily SMA and Bollinger Midpoint. With such robust support levels being proved invalid, a February correction may be in the offing.
There are several aspects of this market worthy of note:
A Bollinger MP/Daily SMA crossover has developed. This occurrence signals a major shift in market sentiment.

The 78% retracement of January's range (2719.50) may be tested in the near future. If price breaks beneath this level, we are likely to see action beneath January's low of 2674.50.
Overview: For now, this is a "wait and see" market. Taking a long position is inherently risky. Until a clearer picture of the fundamentals develops, it is best to proceed with caution.
The indices are posting a bit of rally at the moment. In the event that the S&P 500 gains ground for the remainder of the session, a sell from the Daily SMA may come into play for tomorrow.