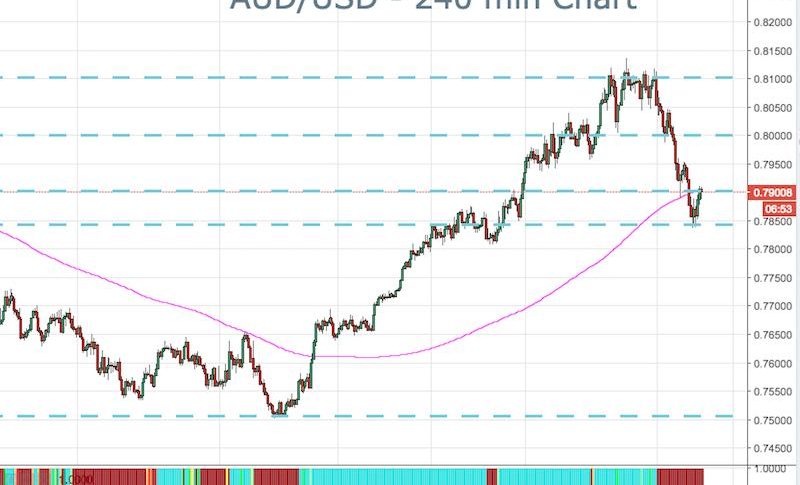 Is There More Downside in the AUD to Come?
Posted Wednesday, February 7, 2018 by
Rowan Crosby
• 1 min read
The last few weeks have been pretty busy for the Australian currency. The AUD has seen highs in the 81 cent range and at the moment has done an about-face and is trending down.
Yesterday we heard from the RBA and they left rates unchanged. However, much of the announcement was overshadowed by the massive sell-off in US equity markets.
At the same time, the USD has been holding up really strongly. When stocks crashed the USD didn't follow suit. It actually rallied. The commodity currencies such as the AUD were also relatively stable.
Where to for the AUD/USD?
The AUD has broken through the 0.7900 level and we've bounced off 0.7850. That appears to be the key level here. If we can get another test and break then there will be more downside ahead.
Below 0.7814 there appears to be a lot of downside room. So a short has plenty of profit potential. Getting through the 0.7814-0.7850 will be the real test for the AUD.
AUD/USD has been making strong gains this week, with the RBA helping the bullish case, but buyers are facing the 200 daily SMA now
3 hours ago