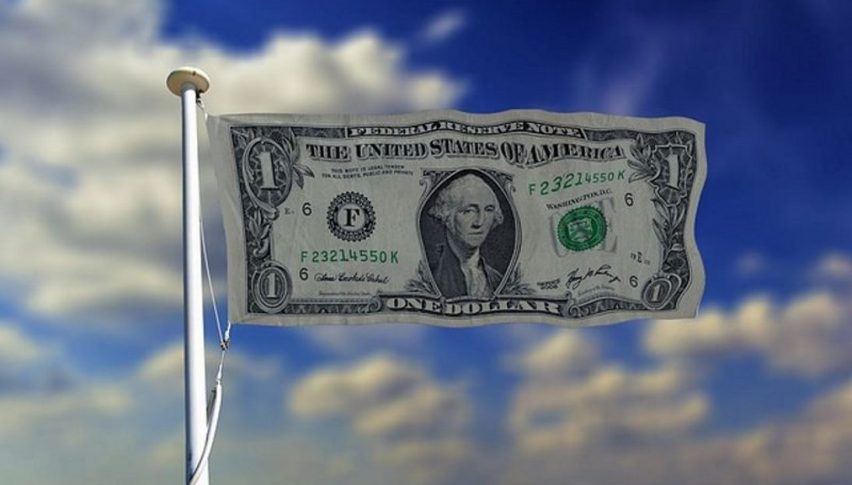 USD Rallies, "Davos Low" Holds Firm
Since the explosive news cycle of the World Economic Forum at Davos, the USD has surged in value against several of the forex majors. A crash in the U.S. indices, explosive pricing of U.S. Treasuries, and a relatively stagnant gold market have come to the greenback's rescue during this period.
Commentary from new U.S. Federal Reserve (FED) Chair Jerome Powell has reinforced last December's projections of three rate hikes for 2018. In the midst of current equities market turbulence, and a hawkish FED, has the USD already posted a low for 2018?
Post-Davos USD Index Futures
In a live market update posted during the World Economic Forum (WEF), the concept of a "Davos Low" was introduced. While a highly speculative idea, thus far it has held firm. Today's trade of the USD futures index has driven the value of the greenback very near pre-Davos levels.
If nothing else, the WEF created huge uncertainty for the USD. Talk from U.S. officials of a devalued dollar being a good thing for the economy prompted a swift exit of the greenback by investors. In addition, plans to increase the tariff structure on U.S. imports served to promote the notion of a coming trade war.
To put it simply, Davos was a disaster for the USD. However, the low value of 88.255 in March index futures has been the bottom since the meeting ended. Inflationary pressures and equities tumult have bolstered valuations of the USD index by almost 3%.
Is it possible that the greenback has already made its yearly low for 2018? At the end of the day, no one can definitively answer that question. Nonetheless, I, for one, will be keeping a close eye on the "Davos Low."