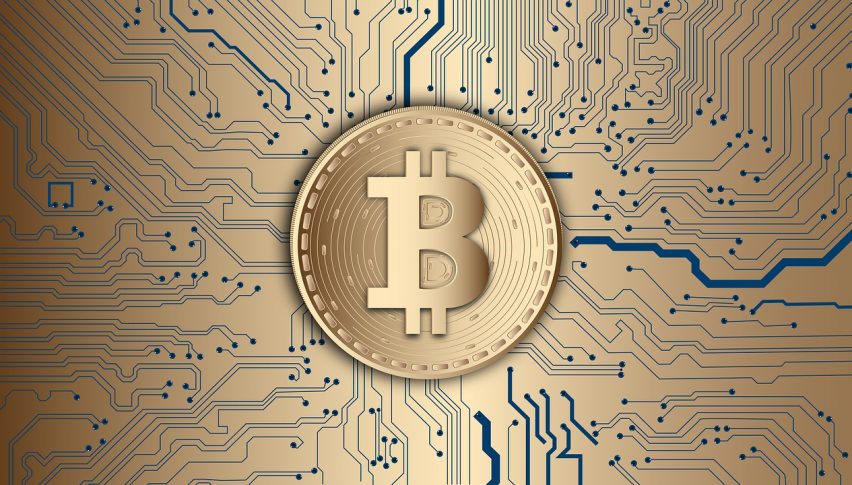 Bitcoin (BTC) Hits 10,000: More to Come?
Posted Friday, February 16, 2018 by
Rowan Crosby
• 1 min read
Bitcoin (BTC) has done everything we've asked of it lately. Earlier in the week, I wanted to know if we could see highs above 9,000. Sure enough, we passed that mark.
Next, we wanted a test of 10,000. And again Bitcoin has delivered. We've been riding high, since making lows of 6,000 in the recent weeks.
There have been some positive developments on the cryptocurrency front this week. South Korea appears to have softened its stance on regulatory crackdowns. While Litecoin has made some inroads into mainstream payment adoption. Fundamentally things are looking a little better for digital currencies then they were a few weeks ago. It's also good news for our forex signal.
Resistance Matters
10,000 is an important level psychologically. It is clearly a round number and also a point at which we've tested as support and resistance previously.
If we can hold above this level then that is a massive boost for Bitcoin. To me is shows us that there is significant buying interest around.
When the futures contracts got launched it appeared that the sellers had taken over. It also showed that liquidity was thin at the top end of the market. However, holding above 10,000 might mean a potential move higher.
My big concern is that Bitcoin isn't as inversely correlated to equity markets as we had previously thought. So if we get further downside in stocks, which I think is highly likely, then another sell-off might be around the corner.