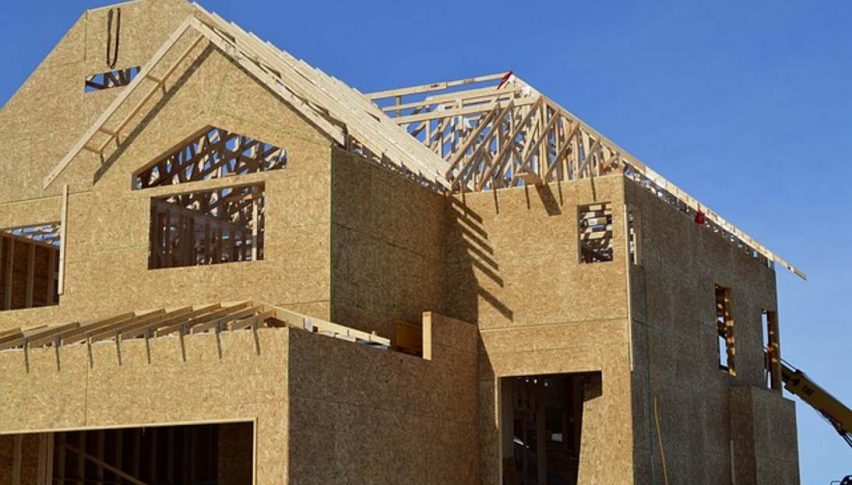 Construction Numbers Confirm U.S. FED Rate Hike
This morning has brought mixed sentiment to the U.S. indices. In the first hour since the New York cash open, the DJIA is up 50 and the S&P 500 down four. Volumes are not especially heavy, but the DJIA is trading in the vicinity of 25,000. Although things are quiet now, we may be in for another crazy weekly close for the indices.
Housing Data
My colleague Skerdian previewed the U.S. Housing reports a bit earlier. More information is always better, so If you haven't already checked out his article be sure to give it a look.
It is becoming a theme, but recent economic numbers do not make a whole lot of sense. The Winter months have been especially brutal in many regions of North America. Today's numbers suggest that builders are not afraid to put on their thermals and battle the elements:
Event                                                            Projected            Actual
Building Permits Change (MoM)(Jan.)            3.5%                  7.4%
Housing Starts Change (MoM)(Jan.)               3.4%                  9.7%
Also, the University of Michigan (UM) released its Consumer Sentiment Index for February. The report came in at 99.9, over the expected 95.5. Even though the statistic is an abstract academic construct, it reaffirms what most in the market already know — Americans currently have disposable income and are not afraid to spend it.
Overview
Things on the construction front are surprisingly rosy. Today's strong numbers have come as a surprise to this analyst, as the Winter months typically reduce the desire to break ground on new projects.
So, what does it mean? In short, developers are going to ramp up operations ahead of rising interest rates. Construction costs money, most of which is borrowed. Basically, they going hard to beat a Summer/Fall lending crunch.
Traders agree that the price of money is going up. The CME FedWatch Index is now showing an 83% chance of a March rate hike for the USD, up 2% from yesterday. It turns out that today's construction numbers were important indeed.