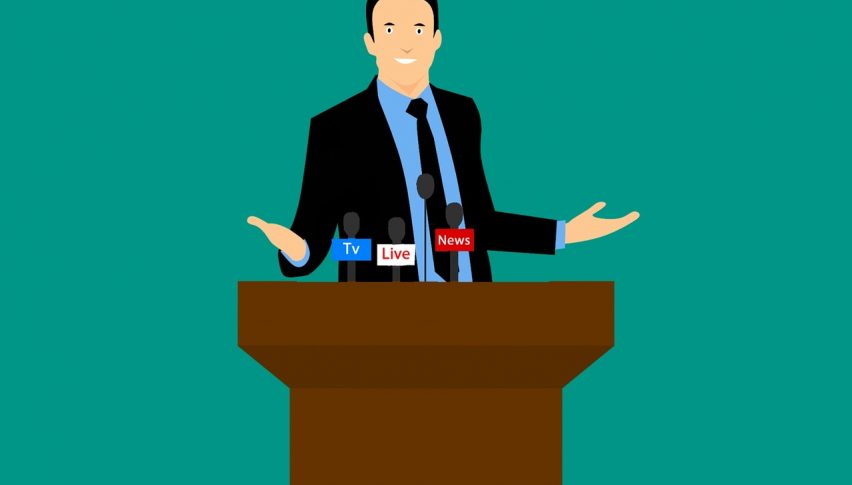 Feb 23 – Economic Events Outlook – A Day of Speeches
Posted Friday, February 23, 2018 by
Arslan Butt
• 2 min read
Happy Friday, traders.
Today, the market will continue to be volatile due to three speeches from the US FOMC members. We may also have a chance to capture movement in the Loonie upon the release of the inflation figures. Here's what's happening today…
Top Economic Events & Potential Impact
FOMC Members Speeches
In the absence of a vice chair, any remarks by these FOMC members carry the potential for significant influence.
FOMC Member Dudley is due to participate in a panel discussion about the Fed's balance sheet at the United States Monetary Policy Forum, in New York at 15:15 (GMT). The President of the New York Fed, Dudely, is usually optimistic about US economic growth and the dollar gains support off of his remarks.
Today, I will be listening for his comments about inflation and interest rates that may move the market.
FOMC Member Mester is also scheduled to participate in a panel discussion about monetary policy objectives at the United States Monetary Policy Forum, in New York at 18:30 (GMT). Her name is being floated around as a candidate for Fed Vice Chair. So, her remarks will be a very important driving force in the US dollar trend.  
FOMC Member Williams is expected to speak about economic and monetary policy at the City Club of Los Angeles at 20:40 (GMT). Volatility is expected, as the speech will be open to audience questions. Leading questions often result in leading answers.  
Eurozone – EUR
Final CPI y/y  – The data will be monitored at 10:00 (GMT). The final inflation is expected to grow to 1.3%. I'm expecting a very low impact on the Euro unless the CPI surprises us.   
Canadian Dollar- CAD
CPI m/m – Yesterday, the Canadian retail sales figure surprisingly dipped in December after soaring for the past three months. The 1.8% drop shocked economists, who had projected a rise of 0.1%. It was the biggest decline since March 2016. The Loonie slipped sharply, helping investors secure a quick 50- 60 pips.
I will be looking for the same kind of reaction at 13:30 (GMT). Talking about economists forecast, the inflation is expected to rise by 0.4% vs. -0.4% previously.
Let's remember that the BOC (Bank of Canada) hiked the interest rate back in Jan. It will need a good reason to make the next move. An increased inflation figure could prompt the central bank to make its next decision.
That's pretty much it for now. Thanks for reading. Good luck from team FX Leaders and have a wonderful weekend!