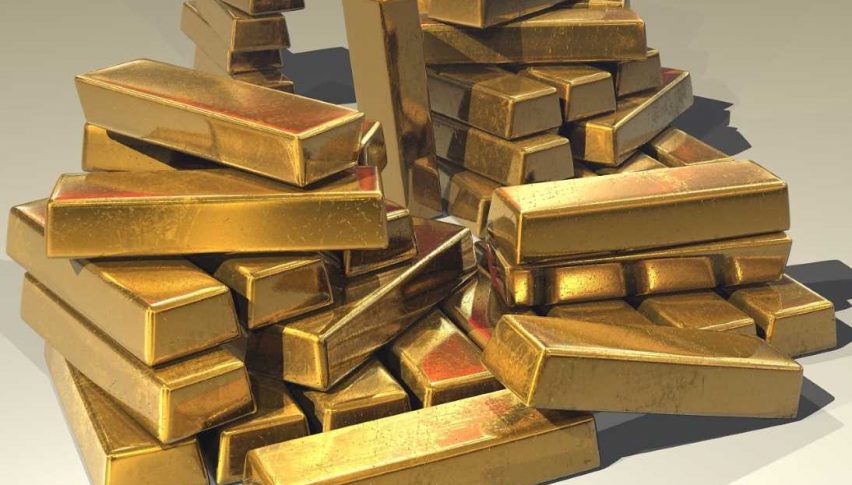 U.S. Forex Overnight Preview: Gold In Focus
The last several sessions have been hard fought battles in the gold markets. Daily ranges have been moderate, with today's initial bullish breakout fizzling as the trading day wore on. As of this writing, bullion is trading in the neighborhood of 1333.0 up slightly on the session. For now, it appears as if the market is taking a neutral stance as we grind toward the forex close.
Upcoming Economic Calendar
The coming U.S. overnight session features several items that may drive the forex majors directionally. Here are the key events to monitor in the coming 18 hours:
Country                             Event
New Zealand                     Trade Balance (MoM)(Jan.)
Eurozone                           ECB Member Yves Mersch Speaks, Consumer Confidence (Feb.)
Germany                            President Weidmann of the Deutsche Bundesbank Speaks, CPI (Feb.)
U.S.                                     FED Chair Jerome Powell Speaks
Statements from Mersch, Powell and Weidmann headline the economic events that are due out before tomorrow's New York cash open. Remarks facing coming policy decisions may spike volatility in the Euro, USD and associated pairs.
If you are holding open positions through these events, be sure to have your stop losses down and leverage under control!
Gold Technicals
Gold is currently trading at a make-or-break area of topside resistance. With three technical levels in such a tight proximity to one another, this market may continue to struggle moving north.
Here are the important levels to watch for the remainder of today's session:
Resistance(1): Daily SMA, 1334.7

Resistance(2): Bollinger MP, 1335.1

Resistance(3): 20 Day EMA, 1335.5
Overview: Converging indicators lend credence to a specific technical area being valid. With these three numbers being within 10 ticks, it is going to be tough for price to sustain action above 1335.0.
Also, there is a Bollinger MP/Daily SMA crossover developing. This occurrence furthers the case for sentiment turning bearish and a possible sell-off to downside support coming later in the week. All in all, we will have to wait and see what the coming hours bring to the gold market.
Gold broke below the support zone of $1.950 yesterday and now it is headed for the 100 SMA on the daily chart
3 days ago