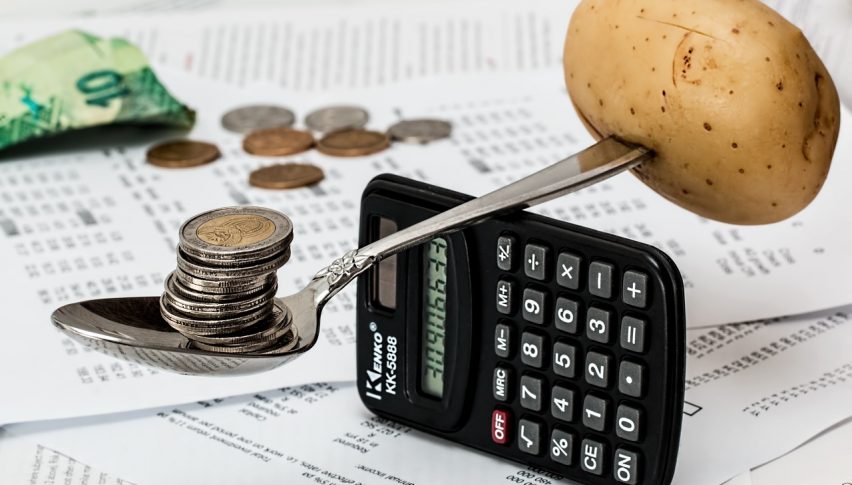 Feb 28 – Economic Events Outlook – Inflation & GDP Up Next
Posted Wednesday, February 28, 2018 by
Arslan Butt
• 2 min read
Howdy, traders.
Yesterday, the dollar rallied dramatically on Fed Chair Powell's hawkish remarks. Today, we can expect the financial markets to remain volatile over another series of high impact events from the US and Eurozone.    
Watchlist – Top Economic Events
Eurozone – EUR
EUR – CPI Flash Estimate y/y
Investors are advised to watch the Eurozone inflation estimates. The consumer prices account for a majority of overall inflation. Inflation is important to currency valuation because rising prices lead the central bank to raise interest rates out of respect for their inflation containment mandate.
The final figures for January recorded that the inflation shifted to 1.3% in January. Economists are expecting another drop, to 1.2% in February's first release. Any deviation from these numbers could shake the Euro. The ECB's main focus is inflation. A positive deviation will help build up hawkish policy sentiments, ultimately supporting the Euro.
US Dollar – USD
Prelim GDP q/q
This is the broadest measure of economic activity and the primary gauge of the economy's health. The price movements this report causes are great for capturing a few pips. The primary figures are forecasted to drop from 2.6% to 2.5%. The GDP typically moves the US dollar, Gold (bullion market) & indices, so it's better to keep an eye on it.
Chicago PMI
ISM-Chicago, Inc will release the figure at 14:45 (GMT). It's forecasted to drop from 65.7 to 64.2. If you are looking to trade on the news release, I don't recommend trading Chicago PMI as the data is given to MNI subscribers 3 minutes before the public release time listed on the calendar. The market moves and the subscribers price in the actual news release before it's even out for you.   
Pending Home Sales m/m
At 15:00 (GMT), the National Association of Realtors is scheduled to report the change in the number of homes under contract to be sold but still awaiting the closing transaction, excluding new construction. The data is expected to drop from 0.5% to 0.4%.
EIA Crude Oil Inventories
It's always nice to trade EIA inventory reports as Crude Oil reacts rapidly upon release. Today, economists are expecting a build of 2.4M barrels vs. a -1.6M draw in inventories. For the moment, Oil is trading under pressure due to the forecast.
February was an awesome month as team FX Leaders closed a large number of pips.  There are some nice opportunities ahead and we are looking forward to making more profits in March. Good luck!