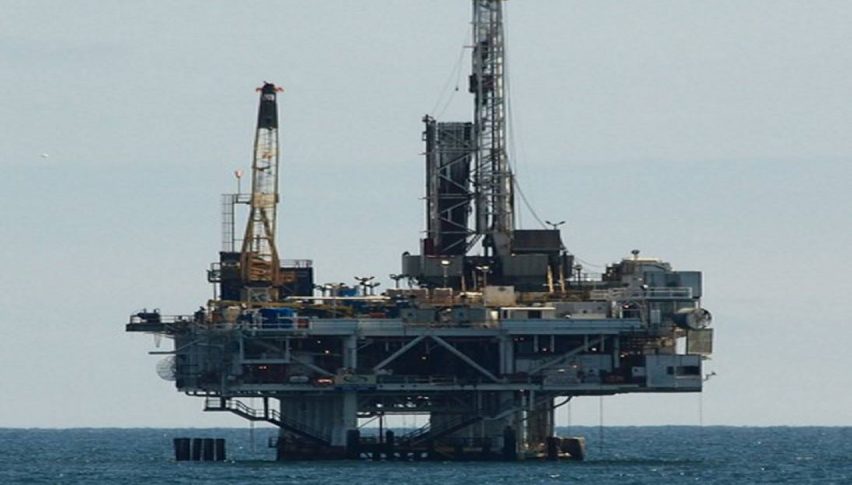 Crude Oil Is Turning the Corner: Downside Ahead
Crude Oil managed to put in a couple of strong close to end the week. Both Thursday and Friday saw bullish candles, even though the trend was down. That indicates that we've seen some buying pressure coming in late.
However, I'm not sure that we can still manage to hold going forward. There are three considerations here. The fundamental picture, technicals and the USD.
Fundamentals
Oil has seen supplies continue to grow. That's clearly bearish. Last week we saw a larger than expected build in the number of oils stockpiles according to the EIA. On Friday the Baker-Hughes rig count saw us come in at 800.
That's telling me that US producers are ramping up production. And it's more than covering the reduced output form OPEC.
The plight of the USD
The USD is now starting to look a little bit shaky. Thanks predominantly to US President Trump and his proposed tariffs. The Dollar already saw a sell-off on Friday and it is poised for more ahead.
Any downside in the dollar might prop up the Crude Oil Market. I suspect that's what's been happening in late trade.
Technicals
I have two key areas of interest this week in WTI. To the upside, my target is 63.65. That's where price will first head if we get some buying.
To the downside, 57.50 is the major area of interest. That lies just below recent support and I think there is a good chance we are going to push into that region.
My only concern this week is the USD. As it's thrown a spanner in the works. But for now, I'm maintaining my bearish bias with a downside target of 57.50.
Crude Oil – 240 min Chart.