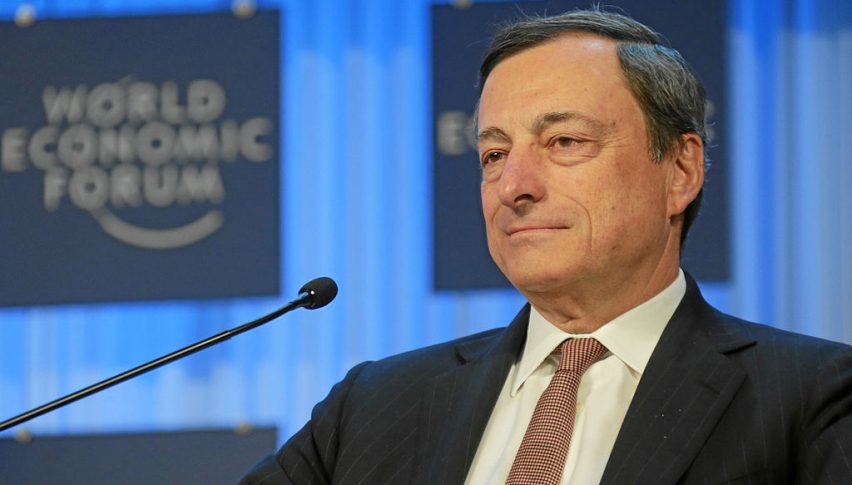 What has Draghi Got in Store for the EUR/USD this Week?
It's an important week for the ECB and once again the EUR/USD will be the focus for forex traders.
The week will again feature the European Central Bank Policy Meeting. As it stands, traders are not so much interested in possible rate hikes. That doesn't appear to be happening anytime soon. But rather if there will be any changes to its  €2.5 trillion stimulus program.
ECB officials do have some concerns on their hands as a strengthening Euro is generally bad for business. At the same time, some of the most recent readings on inflation have been less than impressive. Lacklustre readings mean that interest rate rises are still some time away.
In regards to the asset purchase program, the last time we saw a reduction was in October. At that time we saw purchases reduced from €60 billion to €30 billion. However, the program was seen to be extended until September 2018.
The last few ECB meetings have been less than exciting with Mario Draghi giving little away. I'm not expecting fireworks this week but will have an ear to the ground for any clues on potential changes that lie ahead.
Support Holds Up
Support at 1.2200 did the trick last week and we've seen price rally off those lows. However, we also have to thank US President Trump for giving the USD a nice whack, with his proposed tariffs.
That has put the Greenback on shaky ground and helped bolster the EUR/USD. I feel that we might get some more follow through this week. I had been bullish on the USD, but now I feel that there might be some downside.
I can see a little bit of movement higher this week in the EUR/USD. If we can break above 1.2350 early in the week, then I feel we might have some newfound momentum on our hands.

EUR/USD- 240 min Chart.
Yesterday the CPI numbers from European countries showed a slowdown, so today's headline Eurozone inflation numbers should be soft as well
18 hours ago