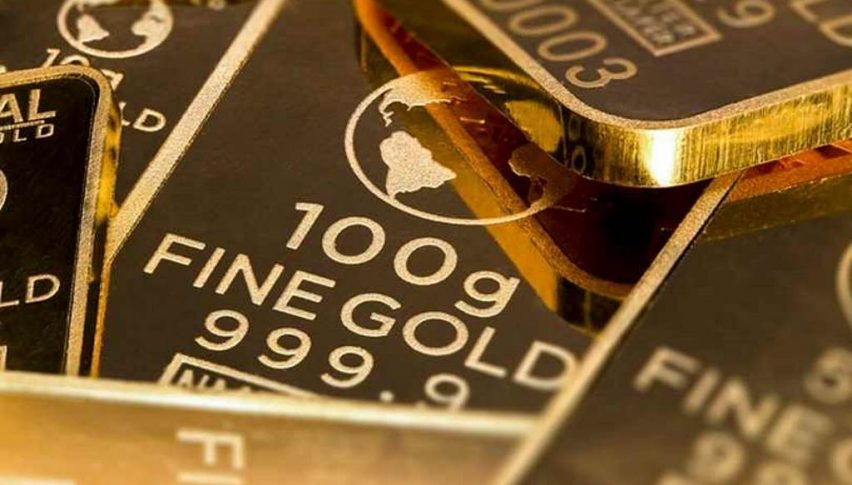 Gold Breaks Out To The Bull: Buying Pullbacks
Gold has broken hard to the bull, posting a steep intraday uptrend. While the news coming out of the Korean Peninsula is positive, traders are taking risk off the board and jumping into bullion. After a muted open, U.S. equities are selling off and gold continues to plow higher. It appears that the market is taking a skeptical stance toward the potential denuclearization of North Korea.
Participation has been heavy in April gold futures. Over 200,000 contracts have traded hands, generating a 189 tick run to the bull. My colleague Arslan nailed this call during the U.S. overnight session in his live market update.
In addition, a winning long signal in bullion hit its take profit a bit earlier on. If you got in on the action, well done!
Gold Technicals
The bulls are in complete control of this market. So, how high will the rally go?
Price shattered the Daily SMA at 1334.6 in minutes, grinding north to an intraday high of 1339.9. Here are the key levels to watch in the coming days:
Resistance(1): 62% Retracement, 1341.2

Resistance(2): 78% Retracement, 1351.0

Support(1): Daily SMA, 1334.6
Bottom Line: In the face of such a strong breakout, any short for today's session is high risk. However, going long from the Daily SMA is a good way to get in on the prevailing trend.
For the remainder of the session, buy orders from 1335.1 with an initial stop at 1333.4 yields 17 ticks using a 1:1 risk vs reward scenario. It is also possible to execute this trade using the same stop and a 1:2 risk vs reward for 34 ticks as the trade is with the trend.
The US banking sector is having more troubles than European banks, which should keep the FED dovish, and risk assets bullish
9 hours ago